This Colossal Protest Is the Largest in Modern-Day Global History
How did it get this bad, and what can Christians do about it?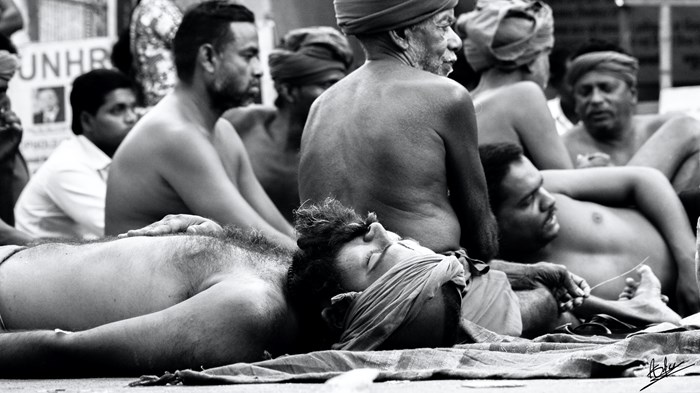 Since August 2020, India has been home to one of the biggest modern-day protests.
Farmers and their associates, mainly from the regions of Punjab and Haryana, are protesting three agricultural laws enacted by the central government. Reforms introduced by the government seek to abolish middlemen and enhance farmers' incomes, but farmers maintain that the reforms will amount to largescale detachment of the government from local agricultural factors and that the abolition of middlemen will give way to larger, more powerful corporate buyers. With more than a dozen rounds of talks completed, the farmers and the government are yet to reach a consensus, and the protests continue.
The protests started in August 2020 when the farm laws were made public, with small-scale protests predominantly in the states of Punjab and Haryana. As the reforms were passed, more farmers and farmers unions from across the country joined in. This culminated in late January with one of the largest protests in human history – tens of thousands of farmers on foot and on tractors marched to the capital, New Delhi, while upwards of 250 million people around the country participated in a 24-hour general strike in solidarity. This and the unfolding scenario in India have garnered world attention.
After months of continued peaceful protests, things took a violent turn during India's Republic Day celebrations on January 26th when clashes arose between farmers and police personnel. Rihanna, the popular music icon, tweeted a news article about the protests on February 2nd saying "Why aren't we talking about this?" and several other international celebrities followed suit. Massive backlash ensued, from burning effigies to rape threats. The backlash continued when Greta Thunberg, acclaimed environmentalist, uploaded a common document on Twitter titled the "toolkit" which allegedly guided protestors about protests and how to mobilize people against India and target Indian interests and embassies abroad. The document contained protest details, information on trending hashtags, and celebrities who would be sympathetic to the cause of the farmers. Thunberg soon deleted the tweet, calling it "outdated", and uploaded another document which sparked further debate.
While the "toolkit" was used and edited by many in and outside India, one user gathered international attention. Delhi police arrested Disha Ravi, a 21-year-old environmentalist and founder of Fridays For the Future, India (Greta Thunberg's environmental movement), in her home in Bengaluru for her involvement with the document. A tweet by the Delhi police accused her of being a "key conspirator in (the) document's formulation & dissemination." News of her arrest sparked further outrage, Arvind Kejriwal, the Chief Minister of Delhi tweeted that her arrest was "an unprecedented attack on democracy, supporting our farmers is not a crime." Disha Ravi was charged with sedition, and remanded in prison for close to 10 days.
So what can we, as Christians, learn from all this? When Disha Ravi was granted bail on February 23rd, Judge Dharmendar Rana remarked, "Citizens are the conscience keepers of any democratic nation. They cannot be put behind bars simply because they choose to disagree with state policies."
As citizens of heaven, we too act as conscience keepers. But we have the privilege of basing our collective conscience on the Word of God which tells us of human dignity, of God's blessing through land and its harvest, and His command to us to protect it until He comes back to renew it.
The farmers protesting in India are our brothers and sisters who are fighting to be heard; their fight has now become more than just about farming laws. As Christians, our first step should be to get educated about the issues that they are facing, and pray for the best outcome to come through. Pray that the ongoing talks between the government and the farmers will yield a result that is to the advantage of both sides. Pray for the families of the farmers: as many farmers have been camping at New Delhi's Singhu border for months, their farms back home are being governed by their wives and children. Concerned Christians can pray for safety, and for unity in the country of India.
Hannah Sudhakar is a student in the M.A. in Humanitarian and Disaster Leadership program at Wheaton College, expected to graduate in May 2021. She currently serves as the Graduate Research Assistant to Jamie Goodwin, their research topic being philanthropy. She has a passion to work with child-centered organizations, and has a background in church ministry. She is from Chennai, India.
The Better Samaritan is a part of CT's Blog Forum. Support the work of CT. Subscribe and get one year free.
The views of the blogger do not necessarily reflect those of Christianity Today.