Did You Volunteer Just to Feel Good About Yourself?
A former refugee remembers a mentor who served well.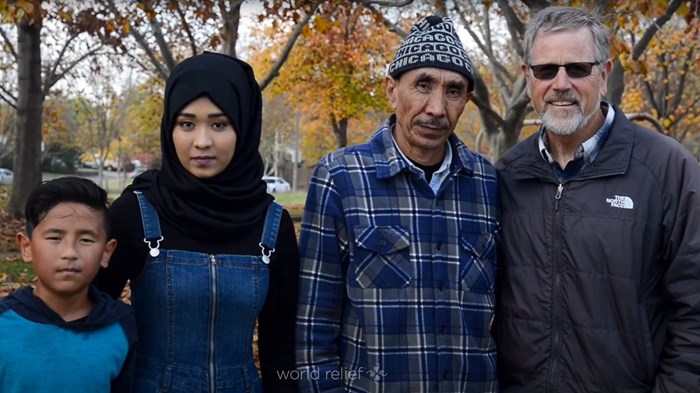 Volunteering to support a refugee or refugee family at times can be challenging or even difficult. However, did you volunteer because you knew it was going to be easy? Did you volunteer because your primary reason was to make you feel good? If these are your main reasons, then maybe you got into volunteering with the wrong perspective.
If you are truly seeking to make an impact in the lives of refugees and allow for each of them to see Christ in you, then you need to understand why you do it, what to do, and how you go about doing it. When you approach servanthood from the right perspective, you can provide some life transformation, build lifelong friendships, and make a huge life impact—even if just for a season.
Here's my best example. Let me introduce you to Mr. Ed.
Mr. Ed was a volunteer from the church who sought to spend his time and resource to support refugee kids. He volunteered to be part of a refugee kid's summer program for the church, where he was responsible for about 12 kids. He worked with each of the kids over the summer.
While volunteered for this summer gig, he quickly realized that to make a meaningful impact in these refugee kids' life, he needed to invest more than just one summer. He went on and volunteered to teach Sunday School, which encompasses most of the same kids from the summer program. He volunteered to drive the church van that picked up these kids and brought them to Sunday School and the summer program.
Even after all that, he felt he was not reaching these kids effectively. So, he took time out of his own schedule and started picking the kids up to do things outside of the church. He took the kids to the park to play soccer, swimming at the beach, summer camps, and even gave the kids an experience at an apple orchard, picking apples. Through all these activities, he started noticing each kids' strength and challenges.
There was this one kid who had a temper issue, very competitive, and always wanted to win at everything. Mr. Ed started to bond with this kid, encouraging him about life and that there is always a better way to handle things. He showed all the kids, especially this one that winning isn't always everything.
Through patience and perseverance, Mr. Ed encouraged and supported this kid through a very rough time in his life. Helping him adapt to a whole new world and supporting him to not only survive in a new country but to thrive. Most importantly, through Mr. Ed's kindness, he showed this kid the potential he has and what he can become. Throughout his elementary and middle school years, Mr. Ed walked alongside this kid.
Twenty-five years later, this kid has built a life for himself. He is married, has three wonderful children of his own, graduated from Bethel University and was serving the community through a local non-profit. The day came when this kid felt God calling him to serve in another state, in another part of the country and he came looking for Mr. Ed. He reached out and got a hold of the church pastor and went to see him. The pastor told him that Mr. Ed have gone to be with Jesus. After half an hour of discussion, the pastor commented that Mr. Ed is very proud of the man you have become. He is smiling from heaven.
The kid said, "I wish I had the opportunity to thank him." The pastor said, "I'm sure he knows."
Did Mr. Ed know why he volunteered? Did he know what he was doing? Did he know how to do it and what it took?
I'm sure he wished he got to see the difference he was making in the lives of these kids. However, he realized one very simple, yet powerful thing: the impact and results were not for him to see. He was to be obedient and allowed God to have the opportunity to work through him.
Thank you, Mr. Ed. Because of you, I am a life that was saved.
So, why do you volunteer again? Is your perspective correct?
Chong Bee Vang is a former refugee from the jungles of Laos. He belongs to a small ethnic minority group called Hmong, and came to the United States as a refugee due to the Hmongs alliance to the United States during the Vietnam War.
He served the refugee community with various non-profit organizations, serving in various roles from immigration legal representation and social services support, including being the Executive Director for an ethnic community-based organization for over 15 years.
Chong Bee holds a B.A. in Organizational Leadership and a M.A. in Business Administration from Bethel University in Minnesota. He currently serves as the Executive Director of Advancement for Family Life Radio, where he leads the Advancement Department in cultivating Ministry Champions to invest in radio ministry to inspire and equip individuals and families to live an intentional life in Christ. Chong Bee also serves on the Board of Directors for International Association for Refugee (IAFR) out of Minneapolis, MN and Abounding Services out of Phoenix, AZ both supporting and serving refugees.
The Better Samaritan is a part of CT's Blog Forum. Support the work of CT. Subscribe and get one year free.
The views of the blogger do not necessarily reflect those of Christianity Today.