Pakistan Hosts More Afghans than Any Other Country. How Can We Pray for Them?
The country is struggling to love its neighbor amid a surging crisis.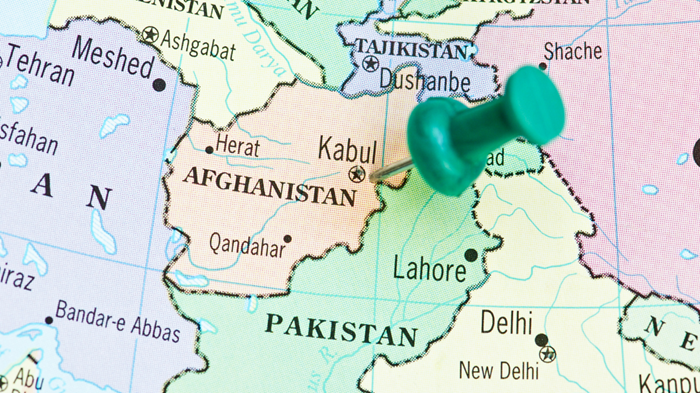 Media houses across the globe have mastered the art of sensationalizing issues, stirring up panic and anxiety while sidelining critical needs of nations.
One nation that has received little media attention and is in need of prayer is Pakistan. They face the daunting task of handling the COVID surge and are at the cusp of a humanitarian crisis with a staggering influx of Afghan refugees and heart-rending scenes of Afghan refugees fleeing by road to Pakistan.
The large-scale Afghanistan refugee crisis is hard to grasp in terms of displacement, death and violence. While America and the West contemplate the aid and handling an influx of thousands of refugees, neighboring countries such as Iran actually host the bulk of Afghan refugees.
Pakistan has played good Samaritan to over 1.4 million refugees over the last 40 years, making it the third largest refugee hosting country in the world. General estimates among the nonprofit community are that 1 million more refugees are in the country without registration. This puts a strain on their already existing economic challenges, and the potential security risks and possible rise in terrorist activities and natural hazards escalating to large scale humanitarian disasters.
However, Pakistan's warmth and reception have dwindled over the years with Afghan refugees receiving no legal status nor access to the labor market. The dignity and rights of Afghan refugees is concerning as they face a life ahead of uncertainty, instability, poverty, hunger, harassment, possible forced evictions and scrutiny of the Pakistan government.
And although 11 million people already in need of assistance in Pakistan, the country expelled a number of NGOs several years ago.
It is crucial for the inclusion of the international, government agencies and local communities to be actively collaborate in planning and implementing effective development programmes with emphasis on education and employment.
At a time like this, the international community must step in and financially support Pakistan. It must offer a bridge of healing and hope while providing a platform to new Afghan guests. Existing Afghan refugees and the host communities need an open channel of communication and dialogue in order to discuss challenges, ideas and get refugees involved in knowledge trainings, recreational sports and cultural activities that could bolster harmony and create peaceful settings between both the communities. International agencies should also build the capacity of the local humanitarian community to meet the humongous challenge.
May we pause to pray for Pakistan's urgent humanitarian assistance – food security, nutrition programme for adults and children, health and social services, WASH and education while planning for resettlement for millions of refugees. May we pray for the country to include marginalised communities in the conversation and invest in education making it accessible for the next generation of Afghan women and girl children.
May we as the church be sensitive to larger concerns around the world, take time individually or in a group to:
Re-evaluate our priorities.

Reflect on our failings individually and collectively, as a church, community and nation.

Repent of our pride to control, of a savior mentality, of supremacy and of self-dependence.

Receive God's love, correction and forgiveness, and pray for the ability to demonstrate sincere love to the vulnerable, the broken and the marginalized and be actors in the restoration process.

Recognize God's Sovereignty over all of the calamities that happen in our broken world.

Believe that God can redeem all of that which has been lost and work towards restoring us.

Pray for the uprooted Afghan families who long to be comforted and long for love and a place to belong.
Pray for media houses to report ethically, for churches to open up to the community and for us to draw nearer to God through tragedies.
May God equip us to face these surmounting challenges and be a beacon of hope to the hopeless.
Joanna Dhanabalan's commitment to empowering vulnerable people led her to shift focus from the corporate world to nonprofit development after her engineering degree.
She served overseas in South Sudan at the brink of the civil war, working with the Ministry of Education focusing on peace and education for girl students. She has spent time in Kenya, Hongkong and Philippines working on issues of poverty and disaster preparedness. Joanna is vocal about disability empowerment, organisational ethos in non-profits and cultural practices that impair the education of girls, youth and women in India. She uses her experiences to challenge young professionals to step up, share skills and fight poverty.
She's currently pursuing a M.A. in Humanitarian and Disaster Leadership from Wheaton College.
The Better Samaritan is a part of CT's Blog Forum. Support the work of CT. Subscribe and get one year free.
The views of the blogger do not necessarily reflect those of Christianity Today.