Q&A: How to Step Into an Emergency Management Job with FEMA Corps
FEMA Corps participant Jessica Zanotti recalls why she chose the program, and how it helped her launch her career.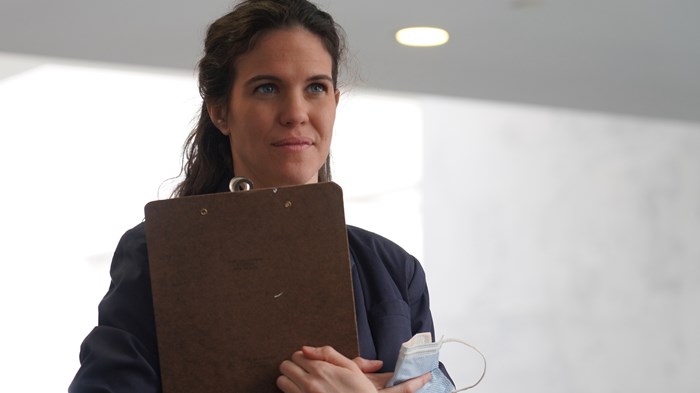 Jessica Zanotti served in FEMA Corps, a volunteer service program which provides young adults, 18–24-year-olds, a variety of hands-on opportunities in the field of emergency management.
Over the course of 12 months, FEMA Corps selectees work around the country, helping communities prepare for and respond to disasters. The program is an excellent way to gain experience in emergency management and is one way that students can translate their community service in college into a career in emergency management. Many FEMA Corps alumni go on to become professionals at FEMA or other government agencies.
Learn more at AmeriCorps.gov or FEMA.gov. For questions, contact us.


Why did you choose FEMA Corps when you did?

As with most paths in life, it was a combination of luck and hard work. Since the country was still feeling the impacts of the 2008 recession, I could not find a job right out of college and started pursuing alternative ways of continuing to gain experience. During an internship in Montana, I had a friend who recommended looking into AmeriCorps/Peace Corps options. After looking at the University of Delaware's job board, I came across a posting for AmeriCorps NCCC FEMA Corps. I knew right away that was the opportunity I wanted to pursue. It was good timing too since the deadline to apply was a week away and if I missed that session, I would have been too old to participate in the program (the program is meant for those ages 18–24).

Why did you choose FEMA instead of some other program—like the Peace Corps, for example?

You could say it was both a continuation of what I had always been passionate about and a family tradition of sorts. My mother, father, uncle and grandfather (before he passed) are involved in local emergency response/management, such as the fire department or ambulance corps. Growing up, I used to go with them to fires, car accidents, medical emergency calls and I observed and internalized a great deal of how emergency responses operate. As such, I already had a working knowledge of disaster preparedness and emergency response. I also had been a lifeguard and pool manager for years. Having responded to many incidents and often training others on how to respond in emergencies, FEMA Corps felt like a good way to branch out from the local level.
Of all the professional skills you honed in FEMA Corps, can you share a story of one specific growth moment?
One of the most valuable things I learned during FEMA Corps was how much words matter and managing expectations. Coming into FEMA Corps, I had a lot of preconceived notions about what FEMA's role was and what the agency did. Especially during my time in FEMA Headquarters, when I was put in charge of writing many products for an interagency training, I realized that just a simple word change or a different tone can deliver the message more clearly. In disasters, many survivors have heightened emotions as they are facing the worst days of their lives and it is critically important that FEMA clearly communicates both what we can do and where other partners, such as the state/tribal governments or non-profits like American Red Cross, are in a better position to provide relief faster. In addition, I was able to work with tribal members on my first deployment and learned that cultural sensitivities are extremely important when trying to communicate clearly how the federal government can help. How to communicate clearly what information and resources are available with empathy while also not overpromising that the federal government can restore them to a pre-disaster condition is imperative in disaster communications and a skill that I use to this day.

What opportunities/possibilities did FEMA Corps open up for you, and where are you now?

I wouldn't be where I am today without FEMA Corps. It provided me with the experience and connections, as well as the knowledge, skills and abilities necessary to secure and have a fulfilling career at FEMA. Through FEMA Corps, I was also able to work in several disaster environments, and at regional and headquarters offices, which allowed me to understand the Agency from the various levels of operation. I met so many amazing people, both in FEMA and State and local emergency management partners, that were dedicated to helping disaster survivors and gained perspectives that I would not have had otherwise. Doing this program allowed me to continue to pursue my passion for emergency management and for helping people. I have now been with the Agency for eight years (including my year of FEMA Corps), working as a Congressional Affairs Specialist for the last three.
Jessica Zanotti has been assigned as a Congressional Affairs Specialist at FEMA Headquarters in Washington, DC since June 2018. During her time in Congressional Affairs, Jess has deployed and supported more than 100 disasters in over two dozen states, including Puerto Rico, Florida, New Jersey, New York, and most recently, Kentucky. She has also been part of the agency's nationwide response to the COVID-19 pandemic since March 2020.
Before her Congressional Affairs assignment, Jess spent four years as a Strategy & Messaging Specialist at FEMA, deploying to several high-profile disasters, such as hurricanes Irma and Maria in Puerto Rico in 2017 and 2016 Florida hurricanes Hermine and Matthew. She also served as an AmeriCorps National Civilian Community Corps (NCCC) FEMA Corps member in 2014, travelling to 29 states in 10 months and supporting disasters at the field, regional and headquarters levels.
The Better Samaritan is a part of CT's Blog Forum. Support the work of CT. Subscribe and get one year free.
The views of the blogger do not necessarily reflect those of Christianity Today.