We All Can Help Right Now. Three Simple Ways to Serve With Impact.
A congregation expanded their capacity to serve by starting with what they were throwing away.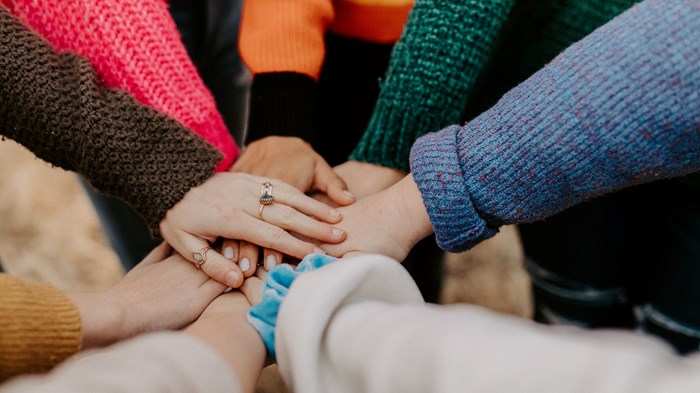 The leaders of Bear Creek Community Church in Lodi, California, felt God was calling them to respond to the global water crisis by raising money. The calling was clear, but so were the obstacles: the community was in a recession and asking the congregation to reach deeper into their pockets didn't feel right.
Instead of giving up, the leaders decided to think creatively. "What do we have to work with?" they asked.
The answer came from a strong children's program in a state that lets you redeem recyclables for a few cents per container. Bear Creek's Children's Ministry launched a trial run, asking kids to collect bottles and cans and bring them to church. The initiative worked so well, six other congregations got involved. Today, as the initiative prepares to celebrate their 13th anniversary, Bear Creek Water has raised nearly $740,000 and funded 171 water projects in 20 countries around the world.
Jesus turned water into wine. The kids at Bear Creek turned garbage into water.
I've been thinking about the kids at Bear Creek this Earth Day. As the CEO of Living Water International, a global organization working to bring water and the Word to thirsty communities, I am inspired by the resourcefulness shown by these children and their church. More than just an effort to "reduce, reuse, recycle," the kids at Bear Creek have saved tons of garbage from the landfill while also raising money to help kids like themselves have access to clean water. Globally, almost 700,000 children under the age of 5 died from causes related to dirty water – the access to clean water and related sanitation and hygiene services is life-changing.
At Living Water, we found another example of this life-changing resourcefulness at the start of the pandemic. In those early months, the communities in which we work understood that hand washing was one way to prevent the spread of infection. But washing your hands thoroughly is difficult in communities with no running water in homes.
Living Water's staff faced this challenge by asking the same question the leaders at Bear Creek asked: What do we have to work with? The answer, in this case, was plastic containers used for hauling water from collection points to the homes, schools, and churches where it is used. Resourceful staff created stands for these containers that allowed them to tip, allowing water to flow for hand washing. They called these simple systems "tippy taps."
Our staff started training community members on how to build these systems. Pastors in our partner churches helped us spread the word about the importance of hand washing. Like the recycling program at Bear Creek, the tippy taps had a life-giving impact.
Serving with what you have.
Earth Day falls after the season of Lent, a season that pushes me to reflect on how I can offer myself in service just as Christ offered himself in sacrifice. This year, I'm taking a lesson from tippy taps and recycling programs. Here's what they have taught me:
1. Start with what you have.
So often, we think of what we do not have, but I find the best ideas often come from asking what you do have. Bear Creek had a thriving children's program. Our staff around the world had plastic containers and the ingenuity to build tippable stands for them.
What do you have that you can use in service? A free Saturday afternoon? A pantry full of food? Start there.
2. Engage Others.
Then, find partners. Bear Creek Community Church multiplied their impact by finding other churches who wanted to join the program; our staff spread the idea of tippy taps by working through our partner pastors and congregations.
Christ sent his disciples out two-by-two. Find a partner for your work.
3. Trust God to multiply the good work.
The work is yours to do, but the outcomes are God's. Later this year, Bear Creek will celebrate the 100,000 people served by clean water from the recycling program. Their vision wasn't big enough to imagine that possibility when they began, but it was for God.
Trust God to multiply the good work.
For me, stories like the tippy taps, and the kids at Bear Creek, are strong reminders of God's faithfulness. May we return his faithfulness with our own lives of service.
Michael J. Mantel, Ph.D., is the president and CEO of Living Water International. More on the story of Bear Creek, and other examples of God's faithfulness, are found in his new book Thirsting for Living Water: Finding Adventure and Purpose in God's Redemption Story.
The Better Samaritan is a part of CT's Blog Forum. Support the work of CT. Subscribe and get one year free.
The views of the blogger do not necessarily reflect those of Christianity Today.