Holistic Missions: To Reach the Ends of the Earth by Loving God and Showing Mercy
A helpful framework for thinking about engaging in holistic missions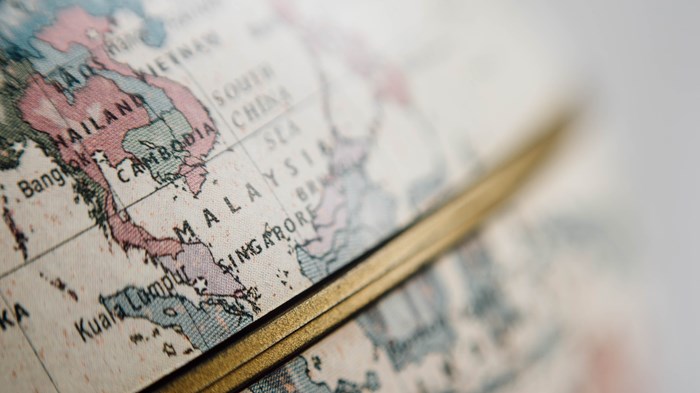 During the last 50 years, one of the broadest, deepest, and most important movements in global Christianity has been the widespread embrace of the concept of holistic mission. A holistic missions framework weaves the biblical call of evangelism and discipleship with the biblical call to meaningfully engage the human needs of the poor, the marginalized, the sick, and the lonely. Organizations embracing the concept of holistic missions hold both word and deed equally. They envision partnerships between Christians in the global North and global South to empower the local church in becoming centers of spiritual, social, and economic transformation, extending the shalom of God's kingdom to the remote reaches of the globe.
Over this same half-century, the motivation for holistic mission, its theological underpinnings, and its execution in practice, has been articulated through a series of inspired books. Ron Sider's Rich Christians in an Age of Hunger spoke to the conscience of the American evangelical church pushing it into direct engagement with global injustice and poverty. Other work painted a narrative, such as Bryant Myers' Walking with the Poor. Corbett and Fikkert's When Helping Hurts admonished the church against misguided engagement with global poverty, often being worse than no engagement at all.
Development in Mission: A Guide for Transforming Global Poverty and Ourselves (2021, Abilene Christian University Press) by Monty Lynn, Rob Gaily, and Derran Reese is an important new book that supports the work of the church in this movement toward holistic mission. Unlike the books mentioned before, the purpose of Development in Mission is not to propose a radical new approach to missions or engagement with poverty. Rather, the strength of Development in Mission is that it so effectively synthesizes many of the most important ideas, research results, and commentary on holistic missionsinto an engaging and inspirational read.
The book is divided into three sections:
I. Deepening Understanding (reviewing the theological foundation and motivation for holistic missions and development);
II. Enhancing Engagement (an excellent and comprehensive review of how individuals, churches, and organizations can carry out holistic mission in different sectoral areas); and
III. Moving Forward (practical steps to take in these areas that are congruent with a holistic missions focus).
The culmination of the first section ends with articulating seven principles for holistic mission: 1) Cultivate Loving Relationships; 2) Empower to Sustain; 3) Give it Time; 4) Attend to Context; 5) Invest in Friendships and Partnerships; 6) Seek our Insight; 7) Assess and Improve. These wonderfully summarized principles draw on the experience of the authors along with decades of insight from theologians, practitioners, and researchers such as Rene Padilla, Bill Easterly, Katheryn Tanner, Bob Mitchel, Michelle Warren, and many others. After reading these, I felt like our own practitioner work with Mayan Partners could benefit from a review and reflection on these wise, time-tested principles for effective holistic mission.
The middle section is the longest, and draws extensively on other recent work whose main focus is to bring the results of research and experience to the larger church. This section does not sharply focus on the relative effectiveness and ineffectiveness of different poverty interventions, but rather creates a guide that is especially targeted at churches and congregations who may be exploring different sectors of involvement. This list encompasses 15 different sectors such as advocacy, health, sanitation and hygiene, creation care, sports ministries, education, and health. In creating a guide to involvement in these areas, it does try to steer churches away from activities that either research or experience have shown to be harmful or exhibit minimal impact, while emphasizing potentially fruitful avenues of engagement.
I found the benefits of the final section to lie in the schematics and frameworks the authors lay out for effectively helping churches and congregations think clearly about engagement in holistic mission. The Tools for Effective Discernment section based on Calling, Commitment, Context, and Capability will be especially helpful for those trying to lead church congregations into holistic mission. Worth the price of the book itself is a comprehensive list of development organizations by sector of engagement given across the 15 sectors of involvement discussed in the middle section. I plan to keep the book in my university office as a reference for students interested in internships with nonprofit organizations in different areas of development and humanitarian assistance.
I recommend Development in Mission strongly to pastors, missions boards, donors, college students considering alternative vocations in holistic missions, or others with an interest in the field. If one were to have time to read just a single volume that extensively covers the ground of holistic missions between two covers, it would make an excellent choice.
Bruce Wydick is Professor of Economics at the University of San Francisco, and Research Affiliate at the Center for Effective Global Action at UC Berkeley and the Kellogg Institute for International Studies at the University of Notre Dame. His most recent book is Shrewd Samaritan: Faith, Economics, and the Road to Loving Our Global Neighbor.
The Better Samaritan is a part of CT's Blog Forum. Support the work of CT. Subscribe and get one year free.
The views of the blogger do not necessarily reflect those of Christianity Today.