A Pastor and a Psychologist Unpack Why Pastors Are Joining the Great Resignation
They're being forced to moderate skirmishes without an answer, rather than minister, according to one Mennonite leader.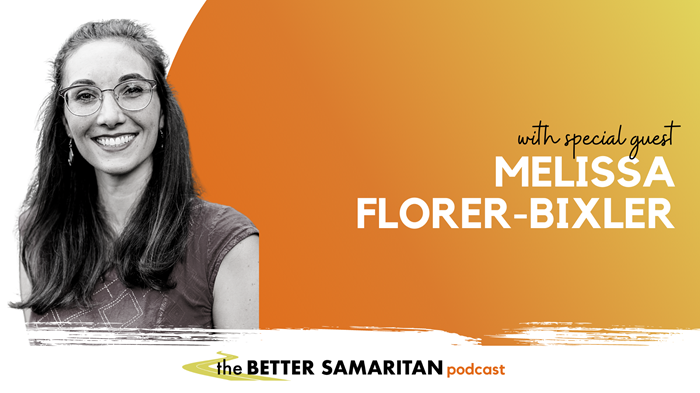 ​​Pastors can't stop talking about this recent article by Melissa Florer-Bixler, Raleigh Mennonite Church and the chair of L'Arche North Carolina. Nearly half of pastors under 45 have considered leaving ministry in the past year, along with much of the rest of the workforce—a phenomenon which seems to be unique to the U.S., for various reasons.
Since Jamie conducted research on pastors who stayed in their communities after Hurricane Katrina, Kent sat down with the two of them to ask:
What is the 'Great Resignation,' and why are pastors joining it?

How do church communities survive disasters—from hurricanes to pandemics?

Not all pastors are leaving ministry or retiring; for those who are staying, what is giving them strength?
RESOURCES:
Why Pastors are Joining the Great Recession by Melissa Florer-Bixler
"How to Have an Enemy: Righteous Anger and the Work of Peace" by Melissa Florer-Bixler
Has the Pandemic Made Your Pastor Want to Quit? Probably. by Christa Cordova
Four Keys for Church Leaders Surviving the Tension of Unprecedented Times by Aubrey Sampson and Brian From
"On Being a Good Neighbor", sermon draft by the Rev. Dr. Martin Luther King, Jr.
This episode produced by Laura Finch
Theme Song "Turning Over Tables" by The Brilliance
Subscribe: Apple Podcasts | Google Podcasts | Spotify | TuneIn | Stitcher | RSS
Follow us on Twitter: @kentannan | @drjamieaten | @laura_e_finch | @melissaflobix
(Note to the listener: In this podcast, sometimes we'll have evangelicals, sometimes we won't. We thinking learning how to do good better involves listening to lots of perspectives, with different insights and understanding with us. Sometimes it will make us uncomfortable, sometimes we'll agree, sometimes we won't. We think that's good. We want to listen for correction. Especially in our blind spots.)
The Better Samaritan is a part of CT's Blog Forum. Support the work of CT. Subscribe and get one year free.
The views of the blogger do not necessarily reflect those of Christianity Today.