Pastors, Are You Prepared in Case of a Mass Shooting in Your Church?
Five preparation steps that only help if you take them now.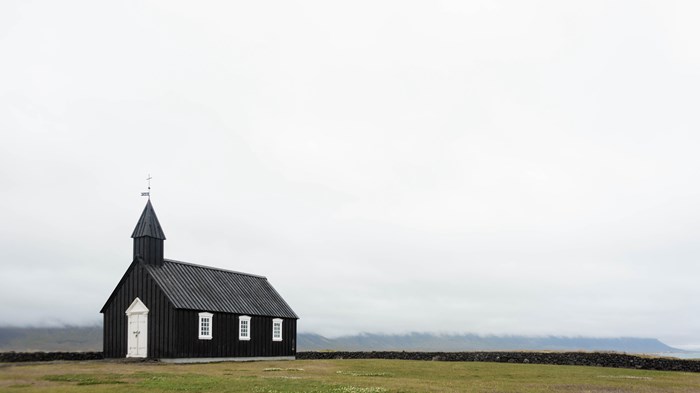 On Thursday, June 16 a lone gunman attended a potluck dinner event at St Stephen's Episcopal Church in a Birmingham, Alabama suburb and shot three church members. All succumbed to their wounds.
While it is true gun violence is a historical issue within Birmingham city limits, the Cahaba Heights neighborhood of suburban Vestavia Hills frequently features as one of the safest in the entire state of Alabama.* Gun violence simply does not happen in this suburb. Until it did. If church shootings can happen in Vestavia Hills, this type of violence can happen anywhere. Including in your church.
A common pastoral response to gun violence in a neighboring church is to reach out and offer thoughts and prayers to the other pastor, maybe feature a moment of silence during the following sermon, and a graphic or two on social media. Perhaps send meals or flowers. And then quickly move on. There's just too much hardship in the world after all and pastoring is difficult enough in the stressful post-pandemic world without adding additional worries into the daily mix of pastoral care, preaching, and leadership responsibilities.
But pastors: those whom God has placed in your care need more than just your thoughts and prayers for others. They need you to simultaneously think, pray, and prepare for worst case scenarios in the particular faith community you have been called to serve.
Many organizations offer formal training opportunities for faith leaders working to respond to threats of gun violence. Guardian Defense and Full Armor Safety Solutions provide nationally-available comprehensive training programs, as do many denominational governing bodies.
In addition to structured training from these organizations, all pastors should consider the following preparation steps:
Connect with trauma counselors in your area.
The time to build relationships with local care providers is now, before you need these relationships in place. The congregation of St. Stephen's returned to worship three days after the shooting in their building. A team of local counselors, including trauma recovery specialists, therapy dogs, and others, were on hand to support parishioners and visitors from the community in between and after morning services. Plans were already in place to support families with young children, youth, and others, and were announced during worship services. Pre-planning similar support systems with caregivers in your area can set the stage for appropriate and timely crisis response after traumatic events.
Work with your local police department.
If you don't already have one, establish a relationship with the local police chief and talk through crisis response. Questions to consider asking: how long will it take for police to respond to a shooting in your church? what steps would the chief like to see you implement in your building to reduce the threat of gun violence? how often should church staff be trained on active shooter prevention techniques?
Train your lay leaders.
This is essential at every level. The St. Stephen's shooting took place at a Thursday evening potluck dinner, an atypical time for trained first responders to be present. It is becoming increasingly common to have trained security professionals on hand for Sunday morning services or other highly attended events but rarely do churches enlist this type of help for smaller events like Bible studies or potluck dinners. Take the time to train everyone who leads any group of any size in your building on how to recognize the signs of impending violence and what to do if this occurs in their presence. In addition to practical training, invest in biblically-based and science-backed Spiritual First Aid certification for every lay leader. In the aftermath of a crisis, trained and equipped lay leaders can help bear the burdens of their fellow community members as well as the pastoral staff whose attention will inevitably be called in multiple directions in these circumstances.
Strengthen your congregations.
Resilience begins before crisis starts and all church congregations deserve leaders who help them live robustly and faithfully in seasons of violence and insecurity. How exactly this looks in your congregation depends on where those in your care are at this current moment in relation to a living a strengthened faith. Each gathered body of believers deserves a specific plan that will depend on leaders prayerfully seeking God's will in this area. However, there are general guidelines that can provide a helpful starting place while these plans develop:
Preach the whole Bible, include the so-called texts of terror and the often difficult to read psalms of lament.
Wean congregations from the toxic positivity that so often creeps into the pulpit and onto church platforms. The world is not as it should be and that fact needs to be regularly acknowledged.
Remind everyone often that all emotions are created by God and are validated by Scripture. Jesus wept, Jesus sweat blood, David emoted all over the place, and Paul's letters are filled to the brim with feelings on all number of things.
Proactively reach out to church neighbors.
Get a sense of their crisis plans and they types of support they will need from you in the event of a traumatic experience in their building. Help facilitate connections, invite their leaders to attend training sessions in your buildings,
Gun violence continues to increase. In 2022, there have been more than 250 mass shootings in the United States. In 2021, nearly 700, an increase from 611 in 2020, and 417 in 2019.** As much as we'd like to believe our churches are safe from these statistics, recent events in Alabama show this is simply no longer the case. It is time to soberly face the responsibility to care for those around us as we hope for the best but prepare for the worst.
Sources:
* ​​"Safest Cities in Alabama," Alarms.org https://www.alarms.org/safest-cities-in-alabama/
** Data from Gun Violence Archive https://www.gunviolencearchive.org/
Christa Cordova lives just a few hundred yards from St. Stephen's Church. She is a Bible coach and ministry effectiveness consultant who works with individuals and pastors to examine their lives, leadership capabilities, and work practices through the lens of the gospel message of Jesus Christ. Christa holds degrees from Fuller Seminary (M.Div., 2018) and the University of Kansas (Journalism, 2003).
The Better Samaritan is a part of CT's Blog Forum. Support the work of CT. Subscribe and get one year free.
The views of the blogger do not necessarily reflect those of Christianity Today.