War of Words: Where Is the Truth in a War Torn, Social Media Driven World?
How can we pursue authentic credible information in a world that is constantly bombarding us with fake news?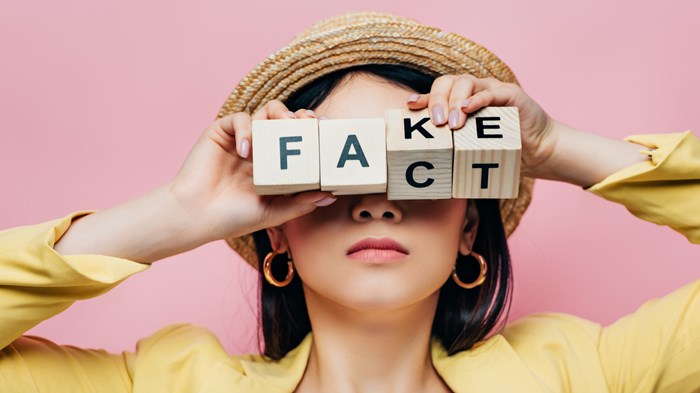 Cowering for safety behind the wall of a church following a civil unrest in Wau, South Sudan, what ensued after hours of waiting was hard to imagine. Innocent civilians were shot at randomly by uniformed army men. Driving through the streets later that afternoon depicted the actual imagery of the tragedy that ensued over a peaceful protest.
Immediate reporting captured the actual event with on-ground footages of the situation. What struck me were the media posts from international actors, development workers that quickly sprung up offering their perspective of the situation that could have possibly been an easy trigger for further political unrest and turmoil.
We live in an increasingly complicated world dominated by wars, disasters, and calamities. Wars are not new to mankind, but they have taken a different shape and form. Edward Bulwer Lytton was not wrong when he said that the pen is mightier than the sword. We live in an era where we wage war with words!
In writing an opinion piece, I'm in danger of setting myself as an expert on sensitive situations and influencing people while relaxing in a chair at a time when people are scrambling for refuge, fleeing for lives, waiting on the next meal, and hiding themselves from the next shelling.
Writing has seen a paradigm shift from traditional to electronic in the form of online articles, opinions and features in leading newspaper and most importantly social media posts on Facebook, twitter, and ghastly videos on Tik Tok.
According to estimates, 83.3% of total active internet users actively use social media and about 51% of the world's population has a social media account. The world is now a global village. Without a degree in journalism, nor economics, or international affairs, individuals on social media platforms seem to have expert opinion on every subject of global attention. Gone are the days of authentic journalism, on ground reporting. Citizen journalism is the norm with everyone in charge of a phone/laptop.
There is no doubt that social media evokes empathy of a large-scale crisis, allows for tracing location, enable users to show solidarity and support and even promotes a call to action through crowdfunding. However, there is a thin line, and it is a challenge to cast a net on the negative impact of mass rumors and fake news that can influence politics and even the course of a war—which is currently the case in Ukraine.
Sitting in the comfort of my room in the United States and browsing through online writings, blogs, and articles on the war in Ukraine, or the Myanmar crisis makes me cringe. From being a thoughtful writer to just keying away on a laptop with coffee in hand makes me wonder if we are using people's pain as pawn for our writing piece – a mere source of our content?
Are we close to the reality in our writing?
An offshoot of the Ukrainian crisis is the refugee influx into Poland and the discrimination of ethnic groups following that is the source of hot debate. Are we channeling much of the energy on empty debates and articles while a child dies of hunger and a mother works to fend a child? How far we should take our obsession with information dissemination.
With evolving technology and communication, individuals have resorted to social media to dole out opinions, offering their views on policy making, refugee crisis, humanitarian disasters. We have so many platforms enabling individuals to express in writing reducing the event to more of a spectacle.
While Tadzie Madzima-Bosha writes, "social media can help spread peace, encouraging dialogue among people from different ethnic backgrounds and nationalities. It can affect perception on ethnicity, change attitudes, and promote tolerance and mutual understanding. Thus, it can bridge the divide between ethnic groups that wouldn't otherwise communicate with one another."
Social media has instigated violence in India among the Hindu-Muslim community, triggered fake news and violence in the capitol in DC forcing tech companies to shut down the access and set up restrictions in place. The Media has always mastered the art of sensationalizing news. So how do we glean information and settle for what is true?
In an age of distorted truth – how can utilize the power of words to help frame the right narrative? How can we instill a sense of call to action, a sense of hope, a sense of the reality while providing the facts?
Here are a few ideas.
Observe, study from subject matter experts across the globe
Write to inform, inspire, and engage the reader
Turn to history, data, and facts to back up the piece
For the writer: Look at the situation objectively – For the reader use critical thinking to analyze
Do not be prejudiced in your opinion – Look at it as a humanitarian crisis, of power dynamics and politics in play
Do not adulterate the article with politics -Do not take sides, lean on to extreme views
Stop the blame game
Set a clear disclaimer on sensitive matters
Gently nudge readers to take action
Encourage readers to use discretion to post views on social media – encourage research and facts instead
Allow the reader to recognize the root cause - Decline of social construct, value system, integrity every world problem has politics that go with it
Driving away and being evacuated later from South Sudan as a development worker, I could not help feel broken at the countless lives lost. Ordinary citizens had to pay a heavy price for peace while the media, international agencies held different narratives. Many of the ground stories are heart wrenching, may go unreported and may not be bring back the lives of those who desire to lead normal lives. Where is the truth? How can we be a beacon of truth in these dark, war torn times?
Reference: How Social Media is Changing Conflict · Peace Science Digest
​​Joanna Dhanabalan's commitment to empowering vulnerable people led her to shift focus from the corporate world to nonprofit development after her engineering degree. She served overseas in South Sudan at the brink of the civil war, working with the Ministry of Education focusing on peace and education for girl students. She has spent time in Kenya, Hong Kong and thePhilippines, working on issues of poverty and disaster preparedness.
The Better Samaritan is a part of CT's Blog Forum. Support the work of CT. Subscribe and get one year free.
The views of the blogger do not necessarily reflect those of Christianity Today.