March 30, 2022
Research Gives Churches Three Insights for Better International Partnerships
One researcher studied cross cultural interactions between Christians in Cuba and North America and found that clear themes emerged in healthy partnerships.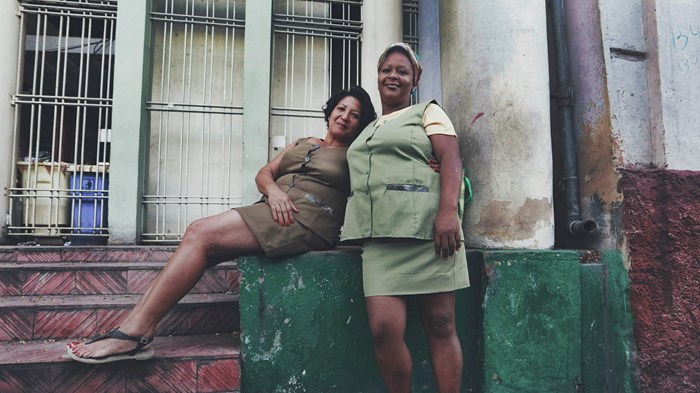 What does a healthy partnership between organizations look like? Is it possible for a partnership to thrive across huge differences like culture or economic status, or are development and humanitarian organizations self-deceptive when they refer to groups as partners?
I asked questions like these in a study of the cross-cultural interactions between a network of house churches outside of Havana, Cuba, and their North American partners. Here are three things I am learning, based in organizational theory and the study's findings:
Partners can co-evaluate the health of their organizational partnership.
Partnerships can exhibit traits along a continuum of exploitative to transformative. Not all partnerships need to be transformative. However, co-examining ten elements - outcomes, goals, decision-making, resources, conflict, identity formation, power, significance, satisfaction, change for the better, could be an informative part of ongoing learning between organizations.
In so doing, partners may find their traits are asymmetric. For example, the Cubans I studied described their partnerships as creating transformative change for the better overall, even while they chafed at how some decisions were made for program activities, such as the structuring of health clinics. A framework for evaluating partnerships can measure what matters in order to better collaborate.
Partnership relationships are sometimes created to more effectively accomplish tasks.
Just as important, partnerships can create shared tasks with the goal of growing relationships. In an interview with John Perkins, Mark Labberton recalled the mayor of Berkley describing social services in the city that provided catchments for those who needed support. The complex programs amounted to, in his words, "an elaborate scheme in creating friendship."
In order for lasting social change to take place, tending to the craft of growing relationships is central, and doesn't equate to sentimentality. Research increasingly points to both the inherent and instrumental value of relationships. Large-scale studies at organizations such as Google point to relational elements like trust and psychological safety as the first element needed for effectiveness. Wise leaders will use tasks to build relationships and relationships to accomplish tasks.
Partnerships grow according to the habits of the people involved in them.
Scholars recommend organizational leaders pay attention to small things, in particular in cross-cultural environments where certain groups may feel excluded and inequities exist. Much of this growth takes place in tiny, often overlooked exchanges that form interaction patterns between people. These exchanges are often reinforced, forming the shared culture of the partnership. They become a social script for the partners. On the negative side, these micro-interactions can reinforce hierarchies or can subtly signal that someone is an outsider. More positively, they can serve as a bridge when language is not shared or demonstrate solidarity despite differences.
Most have heard of micro-aggressions, both through hostile committing and omitting acts of welcome. Just as possible are micro-affirmations, tiny acts that go beyond kindness to empower people to flourish where they might otherwise feel invisible or dispensable. The greeting rituals which seemed silly at first—the traditional kissing and hugging, along with broken attempts to speak one another's languages—bond the groups and symbolize a new community being formed between the two.
Partnerships at Campo Amor often begin when the groups arrive from the airport, visiting for the first time. Often they are tired from the journey, unaccustomed to the heat, and wary of the new environment. Luz mentioned that especially at the beginning, when the visitors are not familiar with the Cubans, they appear to be "a little unwell."
"We want them to feel their best… as if they were at home. Right away we try to get them involved with us," and treat them as though they are already a part of the family.
"When you come here", she said (speaking to me as a representative of the North Americans), "we say some little words that we know in English, like 'Hello' or 'What's your name?' She described hugging and kissing visitors "without knowing them" and laughed. "We don't know how they will react, but so far they have reacted very well, they adapt very well to us."
Another interviewee agreed, "Sometimes they arrive and they are a little more serious or they are not very talkative, but when they leave here they are another Cuban. They talk, laugh, play…they are one more family member. This is how we do with all who come."
Jamie Goodwin, Assistant Professor of Humanitarian and Disaster Leadership at the Humanitarian Disaster Institute, is earning a Doctor of Philosophy Philanthropic Studies from the Indiana University Lilly Family School of Philanthropy. Her research focuses on international philanthropy and civil society, with a focus on faith-based organizations and immigrant groups.
The Better Samaritan is a part of CT's Blog Forum. Support the work of CT. Subscribe and get one year free.
The views of the blogger do not necessarily reflect those of Christianity Today.