Q&A: How the War on Ukraine is Hurting the Global Food Supply Chain.
Global Hunger is a problem not making headlines even though it's a major issue we must engage.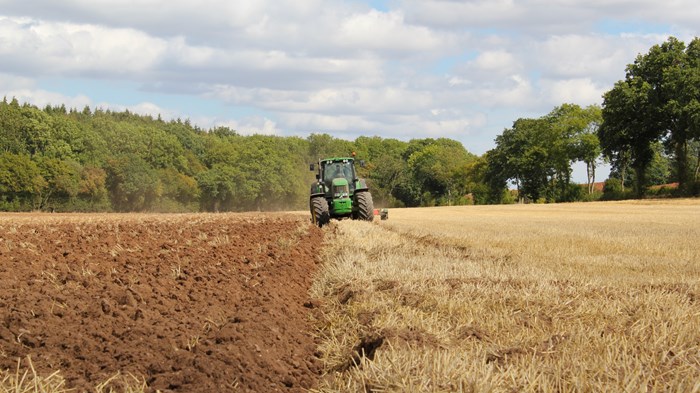 HDI recently interviewed Heather Taylor, Managing Director at Bread for the World, to discuss the impact of the war in Ukraine regarding food insecurity.
Heather, Bread for the World advocates with national leaders for people who are hungry, both in the U.S. and internationally. Ukraine is the lead story in the headlines right now. In addition to Ukraine, what are the five places internationally where hunger is a pressing issue right now?
It is heartbreaking to see what is happening in Ukraine today. Unfortunately, there were many regions and places with historically marginalized populations experiencing military conflict, drought, and supply chain issues long before this war that have ultimately led to one of the world's worst hunger crises in decades. The areas we have been watching the most are Ethiopia, Nigeria, South Sudan, Yemen, and Afghanistan. These regions are on the verge of famine, the most severe level of hunger insecurity that exists.
We've been reading reports from the UN and other sources that the war's impact on global hunger will be significant because of the important role of Ukraine's farming on the global food supply chain. As you keep an eye on hunger, could you explain how Bread for the World sees this impact rippling out in the year to come?
Global hunger was already in crisis mode before the war in Ukraine. Hunger has been on the rise since 2014, and this year we've seen the most people on the verge of famine in decades. Because of the war in Ukraine, and its effects on wheat, fuel, and fertilizer prices, food prices are rapidly increasing. Lower-income households in the countries I outlined above are already spending much of their income on food and are having to make hard choices because they need more money to buy less food. Humanitarian agencies, which often purchase food to provide for families in hunger crises, are having to make similarly hard choices. The humanitarian funding that's currently in place isn't going as far to feed as many people because of rising food prices.
Even once the war in Ukraine ends, we expect that the global hunger needs will continue. The U.S. must continue to fund humanitarian food and nutrition assistance to people in immediate need. This crisis also underscores the importance of investing in agriculture, food security, and nutrition prior to crises occurring. Our role at Bread for the World is to continue to urge our nation's leaders to strengthen investments in these areas, such as with the legislation the House recently passed, the Global Malnutrition Prevention and Treatment Act.
Domestically, here in the U.S., what are the main hunger concerns that deserve our focus? Who is especially suffering or vulnerable to food insecurity right now in our country and why?
It's impossible to ignore the impact of inflation right now. Anyone already struggling to afford enough food is being hit especially hard. Food prices are up nearly 9 percent from a year ago. The employment rate is also very high right now and though that usually leads to higher wages, in the last year, wages have not been keeping pace with inflation. Jobs are never a guarantee against hunger because low-wage jobs still force people to make tough decisions, such as paying rent, health care, or other bills before buying groceries. Just driving to work is now more of a strain than ever because gasoline prices are up nearly 50 percent from a year ago.
Certainly, there are some groups that are more vulnerable to hunger: single-parent households, Black and Brown households, seniors on fixed incomes, and households in which someone is living with a disability. These are all groups in which hunger is more prevalent than in society at large, and they're all experiencing the effects of inflation especially hard.
What is a U.S. policy change or government decision that has happened recently that Bread for the World has been involved in advocating for and that you're encouraged about? And can you explain briefly how that made a difference in someone's life?
We were able to work with Congress on the temporary expansion of the Child Tax Credit which resulted in dramatic reductions in child hunger. Child poverty and food insecurity fell at an unprecedented rate in a matter of just months after the credit was enacted. Of course, we're terribly disappointed the credit was not extended as it was originally implemented and we're doing all we can alongside many other advocates to try to extend and make it permanent.
What have you learned about effective advocacy for justice in your work?
Two key lessons I've learned are that effective advocacy requires perseverance and that it works.
Our work to garner support for the Global Malnutrition Prevention and Treatment Act, for example, required years of strategic persistent efforts. But the payoff is monumental and can potentially impact millions of lives. We are hopeful that the Global Malnutrition Prevention and Treatment Act will become law this year during the global hunger crisis.
The expanded Child Tax Credit for which we advocated for in the U.S. reduced child poverty by nearly 30%. We have not witnessed such impact by a single program in decades.
For someone who cares about helping those who are hungry in a humanitarian or policy way and wants to focus on this as a career (like you're doing, as well as your colleague and our friend, Rev. Eugene Cho,) what advice do you have: Where are there career opportunities now and in the near future for working on hunger issues in a way that makes a difference for people? And what's a good first step for them?
Internships, along with job and volunteer opportunities at nonprofit organizations or government agencies that address domestic and global hunger, such as the United States Department of Agriculture or the United States Agency for International Development, are good places to start a career. In addition to researching the program and policy priorities of these respective organizations and agencies, examining the biographies of professionals and ministry leaders who are working in positions or jobs related to one's future interests will also provide solid clues on how one might carve a career path to enter this space. Individuals considering graduate school might also explore universities with programs, specializations, or research institutions that center on agriculture and food security.
Heather Taylor serves as the Managing Director at Bread for the World. Heather oversees Bread's public policy and program divisions and operations. She is passionate about developing communications and advocacy strategies to organize and inspire faith communities, policymakers, and partners to engage in our mission to end hunger. For more information on Heather and Bread for the World, please visit: https://www.bread.org/bio/heather-taylor. You can also reach Heather through LinkedIn:: https://www.linkedin.com/in/heather-l-taylor-jd-mdiv/
The Better Samaritan is a part of CT's Blog Forum. Support the work of CT. Subscribe and get one year free.
The views of the blogger do not necessarily reflect those of Christianity Today.