12 Ways to Walk With Hurricane Ian Survivors Through Suffering and Loss
Help those who've lived through a disaster by providing practical presence and a listening ear.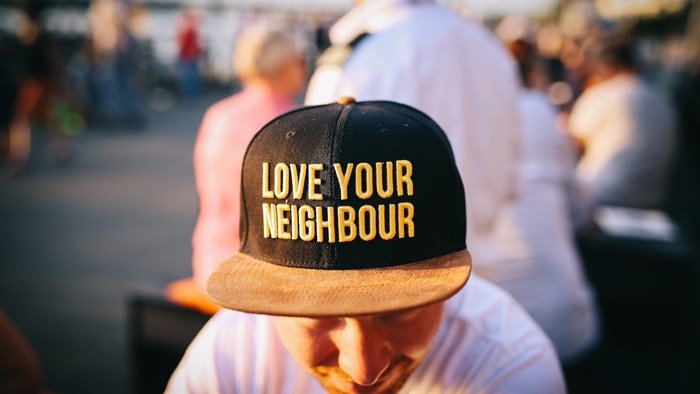 When Hurricane Ian made landfall on September 28 as a Category 4 hurricane, it left a trail of devastation. As World Vision reports, two weeks later, "...at least 68 people have been confirmed dead, including 61 in Florida, four in North Carolina, and three in Cuba." News outlets called it the "deadliest storm to hit the U.S. mainland this century behind Hurricane Katrina...and Hurricane Sandy."
When tragedies like Hurricane Ian strike, it can overwhelm our mind's natural ability to make sense of suffering and turn our view of the world upside down, leaving us with more questions than answers. Incorporating disruptive life events into our worldview is rarely easy or quick. Disaster studies reveal, for instance, that the ability to make meaning of suffering typically takes numerous intentional, sustained attempts over a prolonged period of time.
When helping others through disasters like Hurricane Ian, it's important to remember the power of simply being present with others amidst their suffering—which starts by listening more and talking less.
Don't get us wrong: words can help ease distress and even spark hope in those in need. However, the truth of the matter is, there are no "golden" words or phrases we can share that will make the pain go away. There's nothing we can say that will make everything better. That's why we often feel helpless when trying to serve family and friends who may be hurting. Because our words can't solve the problem, we are prone to freeze up, say things we normally wouldn't, and sidestep difficult conversations.
As a result, we often fall into the trap of relying on platitudes that aren't helpful (and can even be harmful) to someone going through a crisis. Sometimes, we rely on empty, familiar phrases because it helps us—the helper—feel less anxious. We toss out a cliché to break the unbearable weight of silence. At other times, we share familiar statements that lack substance as a way to stop the outpouring of emotion that makes us uncomfortable. This is why we need to focus less on speaking, and more on listening.
Although listening may sound easy, it's not. It can be particularly challenging when we open ourselves up to entering into the suffering of others. Here are a few tips that can help make you a better listener:
• Focus on being present in the here and now: "Do not merely look out for your own personal interests, but also for the interests of others" (Phil. 2:4).
• Acknowledge the difficulty of the situation. Survivors need to be reminded that their pain and struggle are legitimate. This will let the person you're helping know that you hear and grasp the gravity of what they've been through.
• Be authentic and genuine. Show warmth and concern, and know it's okay if you cry with the other person. Allow yourself to express your emotions; just be cautious to not make it all about you.
• Be there through the difficulties. People walking through difficult times need to know that you will be there with them not just today, but in the future. Encourage them that they will not have to walk this road alone: "Therefore encourage one another and build one another up, just as you are doing" (1 Thess. 5:11).
• Be willing to listen to the hard stuff. Sometimes it may feel uncomfortable, but survivors need to be able to process what they've seen and experienced.
• Talk about how they're trying to make meaning of what they are going through. If he or she has a way of looking at things that is different from your own, try to understand where they're coming from.
• Listen without judging what the other person may be feeling or thinking. Don't try to argue or debate the person's experience.
• Show patience and let the person share their story in their own time. Forcing people to share before they're ready can actually be more hurtful than helpful.
• Be humble and set your opinions on the shelf. Often, people think they know the "best" way to help but may cause harm if they don't truly recognize the needs being expressed by the survivor.
• Help the person manage anxiety and other emotions. Listening helps remind survivors that they're not alone in the recovery process.
• Pray. "Is anyone among you suffering? Let him pray…"(James 5:13). Don't force prayer on the person you're helping. Rather, start by praying silently for God's guidance over the situation and that you'd be guided in your thoughts and actions. You can also pray that God would bring relief, hope, and healing to the other person and to all affected by the tragic event. Without pressuring the other person, you might also ask them if they would like you to pray for them. If they say yes, pray naturally and from your heart. It's okay if you muddle your way through your prayer. God will still listen. If the person declines, don't force or push it; respect their wishes.
• Consider lovingly referring the person you are supporting for additional support if warranted (e.g., if they are struggling with a mental health issue) to a trusted pastor, mental health professional, or healthcare provider. Truly listening to someone else's story is a lot harder than it sounds. Being open and receiving another person's story can be challenging, especially when they're describing a tragedy.
Thankfully, supporting a loved one or a friend amidst adversity doesn't require perfection. All that's required of you is you. Instead of racking your brain for the perfect thing to say, focus instead on listening well. This is one of the best ways you can provide emotional and spiritual support to those who are hurting. Helping them feel heard and understood will speak more deeply to survivors than any words you might say.
Jamie Aten and Kent Annan co-direct the Humanitarian Disaster Institute at Wheaton College. Follow them on Twitter at @drjamieaten and @kentannan.
The Better Samaritan is a part of CT's Blog Forum. Support the work of CT. Subscribe and get one year free.
The views of the blogger do not necessarily reflect those of Christianity Today.