6 Ways to Support Your Pastor's Mental Health
Want to help your pastor thrive for the long haul? Here are six ideas for your church to consider.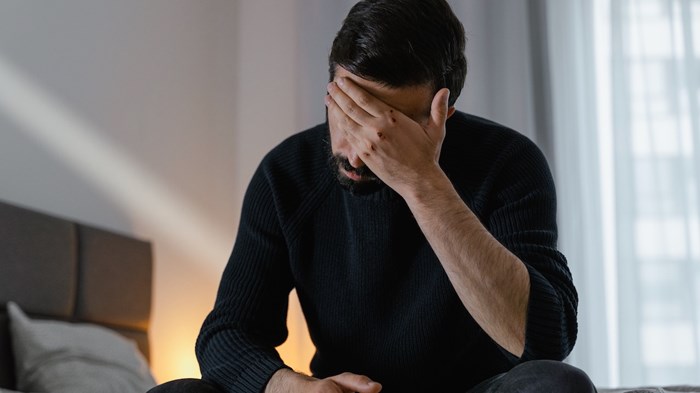 It's not exaggerating to say that pastors are not okay. Barna estimates that only one in three pastors could be considered healthy in terms of well-being. Recently, 84 percent of pastors participating in a Lifeway Research study said they're on call 24 hours a day, and 54 percent found the role of pastor frequently overwhelming. The last three years have only added to pastors' stress, as the global pandemic upended traditional church services and ushered in emotionally-charged debates about how best to proceed.
We've experienced the stress of ministry life firsthand for almost half of our 27 years of marriage. We met as missionaries, attended seminary as a couple, and then Carey served in various positions in our current church while Dena began writing and speaking to Christian women.
Through the years, our family has had massive ups and downs. In late 2020, we lost both of our fathers within two weeks. During the days that followed, our church family showed up with meals, memorial gifts, and cards. They gave us space to grieve and surrounded us with care. In addition, through a mental health provision in Carey's benefits package, we were able to take advantage of affordable counseling.
We're thankful for a compassionate congregation, and for people who were forward-thinking in giving staff families benefits that considered the mental, spiritual, and emotional strain full time ministry can cause.
If you'd like to better support your own staff members' mental health, here are six action steps for you and your church to consider:
Make sure pastors take (all) their vacation time.
Some leaders are afraid that if they take a break, the church will realize it doesn't need them. (Yes, ministers can be insecure.) Reassure him or her that the church needs the best version of them for the long haul, and that self-care is not optional but a necessity to keep from burning out.
Provide low-cost or free counseling.
Some denominations offer benefits for church leaders that include low-cost mental health benefits. Over the past eleven years, both of us and our two sons have attended counseling sessions multiple times. We can't overstate the blessing this has been.
If your denomination doesn't provide mental health coverage, you could ask one or more reputable, professional Christian counselors to volunteer (or at least offer a reduced price) to treat staff and their families.
Of course, your church may be small and have only one paid leader, or there may not be services available in your immediate area. Most counselors now offer telehealth sessions, which could be an option in that case. Another idea is to look for retreats or conference centers which offer respite care to pastors. One camp in Texas offers a small cabin for free for up to a week to ministry families. Other conferences provide scholarships, and sometimes counselors are made available at those events.
Give pastors regular paid sabbatical leave.
Many churches already offer sabbaticals for their leaders, but if yours doesn't, we encourage you to start the conversation with the personnel committee or human resources team. Our church offers a paid month of leave for every five years a staff member serves, and it's hugely refreshing for Carey to be able to take off his ministry "hat" and relax fully. He has spent those weeks in a variety of ways: traveling, attending other worship services, doing home improvement projects, reading widely, and resting. We're very grateful for this generous gift of time.
If your church isn't in a financial position to pay for people to fill in while your pastor takes a break, you could host a fundraiser, take a special offering, or ask one or two key donors to support the initiative. Another option is to contact retired ministers in your area who might jump at the chance to be of service for a few weeks, without expecting pay.
Don't require your pastor (or their family members) to be at every church meeting or event.
Empower laypeople to take ownership of small groups, committees, and meetings. Pastoral staff members can provide oversight, but being at church every time the doors are open isn't necessary or healthy.
In addition, make sure the pastor isn't the only person responsible for hospital visits, funerals, and weddings. Those events can eat up a lot of time and emotional energy.
Pray for your pastor and their families.
Even better, ask them what specific requests you can pray for—and follow up later.
It means the world to us when church members tell us they're praying for us or ask us about our needs. When they recognize our lives are stressful and the job can be overwhelming, we feel seen and taken care of.
Send encouraging emails and cards.
Pastors and their families live in a fishbowl, and that comes with both negative and positive opinions from vocal churchgoers. Over time, the negatives can begin to weigh heavily on a leader's mind.
For several years, Carey has kept a "smile file" of kind notes from members. When he's having a rough day, he opens and reads it.
Finally, never assume your church staff members are "okay." They may work in a church, but they live in the same real world you do, complete with overdue bills, troubling news headlines, and difficult relationships. They don't belong (nor do they want to be) on any kind of pedestal. Come alongside them and treat them as you would any fellow faith traveler.
With creativity and thoughtful decision-making, your church can become a haven not just for your congregation and community, but also for your pastor.
Bios: Carey and Dena Dyer have two young adult sons and live in Texas. Carey is a full time worship pastor and Dena serves as Communications Specialist for HDI. They are the authors of Love at First Fight: 52 Story-Based Meditations for Married Couples.
The Better Samaritan is a part of CT's Blog Forum. Support the work of CT. Subscribe and get one year free.
The views of the blogger do not necessarily reflect those of Christianity Today.