One Thing Keeps Women & Children Enslaved for 200M Hours per Day, Globally
Unleashing that torrent of potential is easier than you might think, says one expert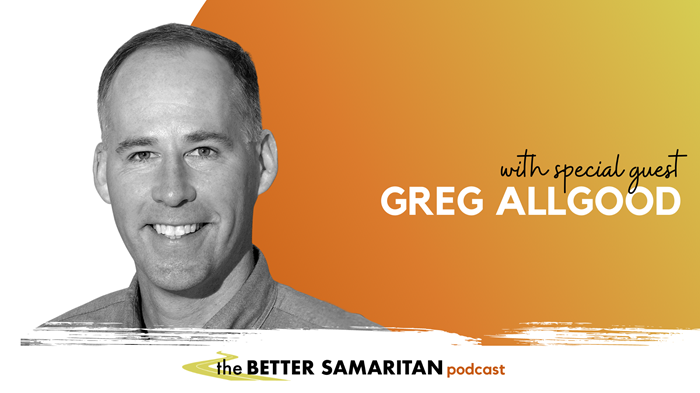 Women and children across the globe spend 200 million hours per day carrying out one vital task: collecting water.
What if they could instead spend that time going to school, building businesses, and earning income for themselves? That's the unleashed potential of bringing access to clean water to everyone in the world, according to Dr. Greg Allgood.
Allgood is VP of Water for WorldVision. He also founded and spent 26 years directing the Procter & Gamble Children's Safe Drinking Water program, during which time he worked with the Clinton Global Initiative, Gates Foundation, UNICEF, WHO & USAID.
According to Allgood, the average walk for water is 6km—and half of that is accomplished while carrying up to 40 lbs of water. It's backbreaking work.
"If you're going to a healthcare center, for example, and you're a pregnant woman about to deliver a baby," Allgood said, "—the last thing you want to be doing is bringing your own water to be washing yourself and your baby after you give birth."
But WorldVision has a goal of bringing clean water to everyone, everywhere they work by 2030. And that goal is actually in sight.
HIGHLIGHTS:
Last year during lockdown, some rivers in India experienced a 500% reduction in pollution, and the Grand Canal of Italy turned clear. What do these phenomena mean for organizations fighting for clean water across the globe?
How does access to clean water amplify other poverty issues?
What does WorldVision do about broken water pumps? How do you ensure this is a sustainable solution?
What are lessons learned overseas about providing clean water that can help us in the U.S., in places like Jackson, Mississippi and Flint, Michigan?
RESOURCES:
Give the gift of clean water
Join the 6k for Water—as an individual or a church—on May 22, 2021
Amid a global pandemic, World Vision reaches goal of bringing clean water to 20 million people worldwide
"On Being a Good Neighbor", sermon draft by the Rev. Dr. Martin Luther King, Jr.
This episode produced by Laura Finch
Theme Song "Turning Over Tables" by The Brilliance
Subscribe:Apple Podcasts | Google Podcasts | Spotify | TuneIn | Stitcher | RSS
Follow us on Twitter: @kentannan | @drjamieaten | @laura_e_finch | @DrGregAllgood
(Note to the listener: In this podcast, sometimes we'll have evangelicals, sometimes we won't. We thinking learning how to do good better involves listening to lots of perspectives, with different insights and understanding with us. Sometimes it will make us uncomfortable, sometimes we'll agree, sometimes we won't. We think that's good. We want to listen for correction. Especially in our blind spots.)
The Better Samaritan is a part of CT's Blog Forum. Support the work of CT. Subscribe and get one year free.
The views of the blogger do not necessarily reflect those of Christianity Today.