Power and Abuse in the Church
Trauma expert Dr. Diane Langberg on how to respond—systemically, and individually.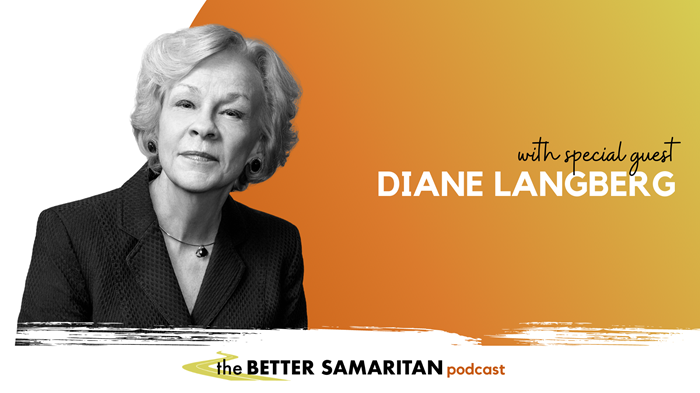 "Institutions and systems and ministries are not Christ, nor is Christendom the same as the living body of Christ. Christendom, like all threatened institutions, tries to protect itself." —Dr. Diane Langberg
Dr. Diane Langberg started practicing psychology 45 years ago—when the only way to understand trauma was by studying her clients, rather than her books.
She joins the Better Samaritan podcast to discuss power and abuse in the church, how to respond when a friend opens up to you about abuse, and what abuse victims should do: find a safe person.
Now, Dr. Langberg directs a group practice in suburban Philadelphia, Pennsylvania, staffed by Christian psychologists, social workers and counselors. She has spoken around the world and authored numerous books. Her latest, "Redeeming Power: Understanding Abuse and Authority in the Church," is available now. (Rachel Denhollander called this book "a must-read for spiritual leaders and for every Christian.")
(Note to the listener: In this podcast, sometimes we'll have evangelicals, sometimes we won't. We thinking learning how to do good better involves listening to lots of perspectives, with different insights and understanding with us. Sometimes it will make us uncomfortable, sometimes we'll agree, sometimes we won't. We think that's good. We want to listen for correction. Especially in our blind spots.)
Interview highlights:
Similarities shown between victims of traumatic acts, and veterans of war
How Diane learned about trauma in the 70's—when it wasn't yet defined by the psychology establishment
What listeners should know if an abused friend has confided in them
How to make the road safer (a Better Samaritan theme) for those to follow
Resources mentioned:
"Redeeming Power: Understanding Abuse and Authority in the Church" by Dr. Diane Langberg, available now
Further reading and resources from Dr. Langberg's website
"On Being a Good Neighbor", sermon draft by the Rev. Dr. Martin Luther King, Jr.
This episode produced by Laura Finch
Theme Song "Turning Over Tables" by The Brilliance
The Better Samaritan is a part of CT's Blog Forum. Support the work of CT. Subscribe and get one year free.
The views of the blogger do not necessarily reflect those of Christianity Today.