What Does Humility Look like in Your Field?
Top humanitarians & NGO leaders share.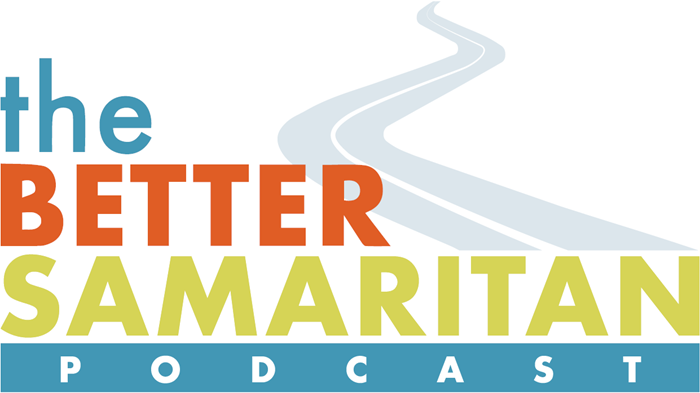 On the Better Samaritan podcast, we've had the great privilege of interviewing many humanitarians doing critical work around the world.
To close every episode, we ask the same five questions:
What has surprised you in your work?

How are you learning to do good, better?

What does humility look like in your field?

How can we make the [Jericho] road safer for those coming in the future?

How do you sustain hope?
We thought it would be fascinating to to compile all the answers to each question, one after the other, in order to notice what themes emerged. (Each full episode is linked, so you can go back and listen to the ones you find interesting.)
Our guests work diverse fields: public health, racial conflict, climate change, politics, and displacement, just to name a few. We found the resulting product to be fascinating.
Out of five, our third question: What does humility look like in your field?
By remaining a curious student and realizing that that's what you are even if you're a scholar. You're never going to know everything, and you need to be excited to read everything. —American scholar, teacher, and leading public voice on race issues, Dr. Peniel Joseph (Do We Shave the Edges off of MLK?)
Humility is having a right-sized view of the work God is doing and your part in that work.—Executive director of Christians for Social Action, Nikki Toyama-Szeto (The Biggest Mistake Christian Activists Make)
No matter how many trauma survivors you see or how good your work is, the next one to walk through the door is different. You can't assume you understand. Treat each one like it's something new. God's gifts are given on his behalf, not because you're so terrific.—Therapist, expert and author, Dr. Diane Langberg (Power and Abuse in the Church)
It requires humility to let other people define themselves and their experiences, speak for themselves, and to let that expression live without arguing with it, without debating, and to let that be a meaningful set of data that you will use to go forward. Many of us white, male leaders need to practice listening to women and black colleagues. Not debate it. I'm going to let your testimony shape what I do going forward.—Chief Executive Officer & Founder of Preemptive Love, Jeremy Courtney (Undercut the Old Narratives to Show the Love Jesus Requires)
You can never be an expert in someone else's reality that is not your own, even if you have similar backgrounds. Taking the posture of student. I see all of life as a classroom. I learn from my friends without an address as much as from a CEO. I see everyone as a 10. I think we've gotten the way we measure worth and value in this country is wrong. I always like to start with intrinsic worth and value of a person. This levels the playing field. When I engage in relationships, I stay humble because at any given moment I can learn from the other person. I stay away from being the expert. I make the commitment to walk with people in their reality.—Author and founder, Love Beyond Walls, Terence Lester (How Can I Leverage How God Has Wired Me for God's Greatest Glory?)
Dignity. You value what the person who you are trying to help is bringing. And you become humble to learn from them. That is very important. As you value them and are willing to learn, that gives them confidence to be open to get better information and help them much better.—Refugee Church Consultant with the International Association for Refugees, Pastor Jean Pierre Gatera (Don't Underestimate Refugees in 2021. They May Be Just the Energy Your Church Needs.)
In my first book I talk about humility as understanding that your approach might not be the right one. You may not be seeing things clearly. In politics when humility is talked about around Christians, that humility is used to justify inaction. If I'm not 100% sure, how could I possibly act? Isn't it safer to not do anything at all? in civic life, it's important to uncerstand that your choices carry weight. You're just also just 1 among in this past election 150 million voters. You're one citizen of well over 300 million, so yes take your civic choices seriously, but you are not so important that the action that you take that the fate of the world is resting on it. You act with due diligence and the best of intentions, but don't allow the over estimation of the impact of your actions /to lead to being debilitated or being a pietist.—Author and founder of Public Square Strategies LLC, Michael Wear (Loving Our Neighbor Through Divisive Politics)
Humility is really needed as we go cross culturally to work with the poor. Too often Americans have a tendency to look down on the poor and take on superiority. They're not like me. Humility is about understanding that the poor are just as capable as you are. They're as intelligent, creative, and hard working, they just haven't had the opportunity. They're made in the image of God.—President Emeritus of WorldVision, Rich Stearns (WorldVision President Emeritus Rich Stearns on Servant Leadership in the Nonprofit World)
Humility is about understanding that the poor are just as capable as you are. They're as intelligent, creative, and hard working, they just haven't had the opportunity. They're made in the image of God.
Humility is realizing there's no such thing as me. The only way we have a system that works is if we put ourselves and our egos aside and look at how we accomplish it together.—Executive Director of Healthcare Ready, Dr. Nicolette Louissaint (How Do Churches Combat COVID Misinformation?)
I live in a developed country now, and there are times when I look at my plate of food and know that there are 40.3 million people waiting to be rescued from slavery, who can't afford one meal in that 20 hours of work days that they are put in. So every time I eat a meal, I remember to be grateful. It grounds me. It puts me in my place when I think that something is not delicious. I don't remember the last time I said that.—Executive Director, IJM Canada, Anu George Canjanathoppil (The Difference Between Freedom and Slavery: You)
When we show up in doing our work, we show up as Christian workers. Our mantra is to boldly but humbly live our faith. Following Jesus' example. We want to provoke people to ask the question why we're doing what we're doing.—VP of Water, WorldVision, Greg Allgood (One Thing Keeps Women & Children Enslaved for 200M Hours per Day, Globally)
One, you don't own the truth. Two, you're gonna die. Three, life is hard. 5 things every boy must know to become a man. Life is not about you. Being in relationships and friendships. I find more and more how ridiculously privileged and fortunate we are. In America, parents that loved me. It always brings back remembrances. Those are a good posture for me of humility.—Lead singer of The Brilliance, David Gungor (Musician David Gungor of the Brilliance on Rediscovering Christian Imagination)
Resources:
"On Being a Good Neighbor", sermon draft by the Rev. Dr. Martin Luther King, Jr.
This episode produced by Laura Finch
Theme Song "Turning Over Tables" by The Brilliance
Subscribe:Apple Podcasts | Google Podcasts | Spotify | TuneIn | Stitcher | RSS
Follow us on Twitter:@kentannan | @drjamieaten | @laura_e_finch
(Note to the listener: In this podcast, sometimes we'll have evangelicals, sometimes we won't. We think learning how to do good better involves listening to lots of perspectives, with different insights and understanding with us. Sometimes it will make us uncomfortable, sometimes we'll agree, sometimes we won't. We think that's good. We want to listen for correction. Especially in our blind spots.)
The Better Samaritan is a part of CT's Blog Forum. Support the work of CT. Subscribe and get one year free.
The views of the blogger do not necessarily reflect those of Christianity Today.