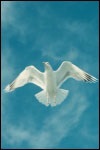 Acts: Learning from the Apostles
How to tap into the power of the Spirit
5 Session Bible Study
At first glance, it seems as though Jesus asks impossible demands of us. However, a close look at the Book of Acts lets us know that we are not left alone with his commands. He gives us his own Spirit to supply the power and strength to do what he asks. This five-session study will show us how to tap into that power. It discusses how to live life with passion, get off to a good start, worship through our trials, and keep a proper perspective.
Session One
Catch the Wind
Scripture is full of impossible demands, which are unattainable without the power of the Spirit.
Acts 2:1–21
What is more frustrating than being told to do something you are not capable of doing? At first glance, it seems as though that is what Jesus asks of us. However, a close look at the Book of Acts lets us know that we are not left alone with his commands.
Session Two
Live with Passion
The Christian life is meant to be vibrant and exciting.
Acts 5:17–42
The life we are called to is not cool. It's red hot. We need to live life on the edge. There are uncounted millions of people right now who are going through life without any sort of real, vibrant kick.
Session Three
Get a Good Start
Follow these four principles of Paul.
Acts 9:26–31
The beginning of any endeavor is a perilous time. The early days of any new venture are the most risky and getting off to a good start is crucial.
Session Four
Worship Through Trials
Worship is a tool that helps us to overcome life's trials.
Acts 16:16–34
One fact is certain: we all face trials. God promises us that trials will come. The question is never "will we face trials?" but rather "how will we face the trials that come our way?" This study gives you a secret known to many mature believers: worship enables you to overcome your trials.
Session Five
Live Your Faith
When we have a proper perspective, it's easier to live our faith.
Acts 26:32–27:44
Is your faith great in a crisis, but poor in the commonplace? Is your faith privately engaging but socially irrelevant? Paul gave us a great example of what it is to live a vibrant faith. When we understand the motivation behind his actions, we, too, can have a robust faith.
Acts: Learning from the Apostles
SmallGroups.com offers a diverse set of adaptable training tools for small group models that can be customized to a church's unique needs.
14-Day Free Trial
Get complete access free for 14 days.
Featured Training Tools:

Connect People into Small Groups
A la carte price:
Theological Discussions for Everyone
A la carte price: