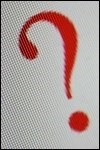 Answers to Difficult Questions
This four-session course tackles some of the questions that loom over all others in our desperation for an answer.
4 Session Bible Study
Some questions loom over all others in our desperation for an answer. How do I know if God is speaking to me? How do I know what I was born to do? Why does God allow people to suffer? How can I deal with depression and discouragement? This course tackles these questions by pondering the answers provided in Scripture.
Session One
How Do I Know If God Is Speaking to Me?
Knowing God's Word and being in his community are the keys to his leading.
Psalm 119:11, 105; Mark 3:20–26; John 10:1–10, 27; 1 John 4:1–6

This study insists that knowing the difference between your thoughts and God's leading or prompting voice is a relational process of discernment.
Session Two
How Do I Know What I Was Born to Do?
We will never know the answer to this question unless we relate rightly to the one who made us.
Exodus 3:1–12; Romans 12:1–8

This study will help us figure out the particular part we play in helping people find their way back to God.
Session Three
Why Does God Allow People to Suffer?
We must gain a perspective that is bigger than our circumstances.
Genesis 3:1–19; Luke 5:17–26; Revelation 21:1–5a

This study will explore the fact that God waits patiently for more people to find their way back to him in the midst of their suffering.
Session Four
How Can I Deal With Depression and Discouragement?
We must understand God's wisdom, power, and love.
1 Kings 19:1–18; Psalm 94:18–19

This study examines how God wants to use whatever we are going through to draw us, and others struggling with similar challenges, closer to him.
Total number of pages - 34
Answers to Difficult Questions