As we wrap up 2015, we're bringing you the 10 most popular Bible studies of the year! These studies span topics that will strengthen your faith, draw you closer to God, and help you grow as a Christian in today's world. Whether you like to study on your own or in a group, these popular studies will infuse great wisdom into your daily Bible reading.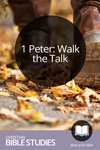 1. 1 Peter: Walk the Talk
Transformation—the process of becoming holy—begins in your mind.
7 Session Bible Study
Transformation—the process of becoming holy—begins in your mind. We will see in this seven-session Bible study that the apostle Peter shows us how to begin to think differently, which will radically affect our behavior. We all make split-second decisions in any given moment to do right or wrong. To choose right, we must learn to be obedient to God, which will give us an appetite for being good. This kind of obedience will create a radical change in our relationships, so that our quality of life will improve. Finally, we will learn how to prepare for suffering that inevitably comes to everyone, as we trust a loving God who has promised to take care of us.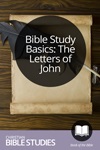 2. Bible Study Basics: The Letters of John
Live out the message of Jesus.
Multi Session Bible Study
As time passed after Jesus' death and resurrection, the believers had an increasingly difficult time remembering his actual teachings. Believers from different places were preaching different messages. As fewer and fewer people who had spent time with Jesus in the flesh were alive to share their experiences, John wrote these three letters to clear up Jesus' teachings and to call believers back to his message. The drift away from Jesus' message happens all too easily—even today—and we can all gain from John's wisdom. Learn how to stay true to Christ in a very gray world.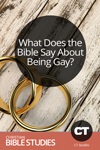 3. What Does the Bible Say About Being Gay?
Shining God's light of truth on a polarizing topic.
3 Session Bible Study
In general, Christians have done a poor job of talking about sexuality, especially when it comes to same-sex orientation. For many, it's a taboo topic to avoid at all costs. Others speak about it plenty, but they focus solely on truth without any love or grace. What does the Bible really say about being gay? And how should we respond to people who experience same-sex orientation? This study draws on three articles—two from Christianity Today and one from Her.meneutics—to address these questions in truth and love.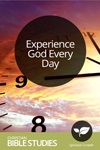 4. Experience God Every Day
A 40-day journey to help you experience God's presence every day.
40 Session Bible Study
It's easy to speed through life and never experience God's presence. We rush from meetings to social gatherings and from kids' games to church groups. Often, as we crawl into bed at night, we realize we never met God during our day. We want more. We want to experience God's presence. We want to learn how to meet God in the everyday mess and chaos of life. But how? Is it possible to experience God day-to-day?
This 40-day study will take you on a journey to experience God's presence every day. You'll assess your spiritual growth, learn about the spiritual journey God has for us, discover how to connect with God in the noise of life, and read stories of how God shows up even in the mundane activities.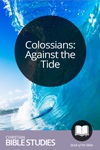 5. Colossians: Against the Tide
The Book of Colossians teaches principles for living a Christian life in the midst of a non-Christian culture.
9 Session Bible Study