Each year, we end the year by bringing you the 10 most popular Bible studies from the past 12 months! These studies cover a variety of topics that will strengthen your faith, draw you closer to God, and help you grow as a Christian in an ever-changing world. You can use these studies in your personal devotions, or study with a group! Either way, these popular studies will infuse wisdom into your daily Bible reading.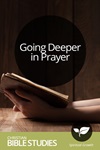 1. Going Deeper in Prayer
Learn how to communicate with God in a meaningful way.
Multi Session Bible Study
If you've ever struggled with your prayer life, you're in good company. As you seek to grow in this area, this study will help guide you. In it, you'll find articles that will challenge and grow your understanding of prayer. You'll find insights to help you evaluate your time in prayer, as well as advice for strengthening and revitalizing it. We've also packed plenty of other resources inside for you to go even farther in finding the prayer life you've always wanted. Remember, doubts and uncertainties may come and go, but as we press on we'll experience abundance—for the righteous find life by faith (Romans 1:17).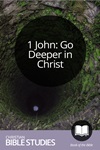 2. 1 John: Go Deeper in Christ
Life with Christ shouldn't be shallow.
8 Session Bible Study
What does it mean to "go deeper" in your faith? While the answers may vary a bit, this study focuses on personal spiritual vitality. From knowing Christ, to dealing with sin, and looking forward to eternal life, this study covers topics that are essential to a strong foundation of faith. Life with Christ shouldn't be shallow, and it's our responsibility to pursue growth and wisdom. Using 1 John as the reference point, this study will take you through eight weeks of developing a deeper spiritual walk.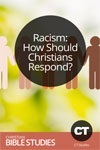 3. Racism: How Should Christians Respond?
Our faith must inform the way we think and act about this ongoing issue.
3 Session Bible Study
Decades after the Civil Rights Movement, America is still dealing with racism. The topic of race fills our news headlines, our city streets, and even our pulpits. Recognizing the centuries-old mistreatment of minority groups, how should Christians respond to racism? Is it possible to respond in sensitive ways that actually make a difference? This study includes three sessions that encourage Christian faith to inform the way we think and act about this ongoing issue.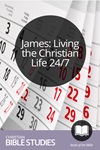 4. James: Living the Christian Life 24/7
What does a relationship with Jesus look like day-to-day?
6 Session Bible Study
What does a real relationship with Jesus look like day-in and day-out? The Book of James is all about what it means to follow Christ 24/7. It explores spiritual maturity, and how to grow up in the faith. Every verse is easy to understand but not at all easy to implement. This book teaches us about real faith by giving us God's Word on some of the most daily realities of following Jesus, including suffering, temptation, obedience, social justice and compassion, speech, and prayer.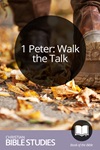 5. 1 Peter: Walk the Talk
Transformation—the process of becoming holy—begins in your mind.
7 Session Bible Study
In this seven-session Bible study, the apostle Peter shows us how to think differently, which will radically affect our behavior. We all make split-second decisions to do right or wrong. To choose right, we must learn to be obedient to God, which will give us an appetite for being good. This kind of obedience will create a radical change in our relationships, so that our quality of life will improve. Finally, we will learn how to prepare for suffering that inevitably comes to everyone, as we trust a loving God who has promised to take care of us.