Fall is a busy time for churches and ministry leaders. To-do lists are packed with preparations for small groups and Bible studies, and family schedules fill up with school activities and sporting events. Choosing the right study for your group takes careful thought, and ChristianBibleStudies.com is here to help with our most popular Bible studies for fall. With studies on books of the Bible, spiritual disciplines, relationships, and relevant cultural issues, choose the best fit for you and take one step closer to being ready for a new season of leadership.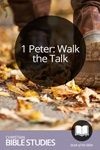 1. 1 Peter: Walk the Talk
Transformation—the process of becoming holy—begins in your mind.
7 Session Bible Study
In this seven-session Bible study, the apostle Peter shows us how to begin to think differently, which will radically affect our behavior. We all make split-second decisions in any given moment to do right or wrong. To choose right, we must learn to be obedient to God, which will give us an appetite for being good. This kind of obedience will create a radical change in our relationships, so that our quality of life will improve. Finally, we will learn how to prepare for suffering that inevitably comes to everyone, as we trust a loving God who has promised to take care of us.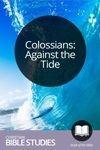 2. Colossians: Against the Tide
Live a Christian life in the midst of a non-Christian culture.
9 Session Bible Study
The Book of Colossians teaches principles for living a Christian life in the midst of a non-Christian culture. Sometimes this calls for us to stand against the tide of public opinion or popular trends. This nine-session study will address such issues as how to please God, develop a stable walk with God, think like a Christian, practice spiritual self-defense, live with a focus, and become a prayer warrior.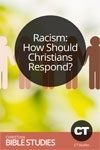 3. Racism: How Should Christians Respond?
Our faith must inform the way we think and act about this ongoing issue.
3 Session Bible Study
Decades after the Civil Rights Movement, America is still dealing with racism. The topic of race fills our news headlines, our city streets, and even our pulpits. Recognizing the centuries-old mistreatment of minority groups, how should Christians respond to racism? Is it possible to respond in sensitive ways that actually make a difference?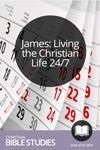 4. James: Living the Christian Life 24/7
What does a relationship with Jesus look like day-to-day?
6 Session Bible Study
What does a real relationship with Jesus look like day-in and day-out? The Book of James is all about what it means to follow Christ 24/7. It explores spiritual maturity, and how to grow up in the faith. Every verse is easy to understand but not at all easy to implement. This book teaches us about real faith by giving us God's Word on some of the most daily realities of following Jesus, including suffering, temptation, obedience, social justice and compassion, speech, and prayer.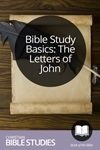 5. Bible Study Basics: The Letters of John
Live out the message of Jesus.
Multi Session Bible Study
As time passed after Jesus' death and resurrection, the believers had an increasingly difficult time remembering his actual teachings. Believers from different places were preaching different messages. As fewer and fewer people who had spent time with Jesus in the flesh were alive to share their experiences, John wrote these three letters to clear up Jesus' teachings and to call believers back to his message. The drift away from Jesus' message happens all too easily—even today—and we can all gain from John's wisdom. Learn how to stay true to Christ in a very gray world.