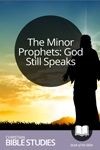 6. The Minor Prophets: God Still Speaks
Lead your group in experiencing God's sovereignty, holiness, and love.
12 Session Bible Study
Be honest. When did you last read a book like Obadiah? Or Nahum? Or perhaps the better question is "Have you ever read Obadiah?" or "Where do I find Haggai"?
The Minor Prophets form the last 12 books of the Old Testament. Theologian James Montgomery Boice comments on how the Minor Prophets dramatize the character of God as few other books do: "They highlight God's sovereignty … holiness … [and] love …. In the Minor Prophets, we will hear the voice of God speaking to us in a fresh way … as individuals and as a spiritual fellowship in the Church." Explore the great wisdom in these books in this 12-session study.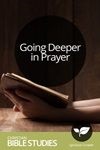 7. Going Deeper in Prayer
Learn how to communicate with God in a meaningful way.
Multi Session Bible Study
If you've ever struggled with your prayer life, know that you're in good company. As you seek to grow in this area, this resource will help guide you. In it, you'll find articles that will challenge and grow your understanding of prayer. You'll find insights to help you evaluate this aspect of your leadership, as well as advice for strengthening and revitalizing it. We've also packed plenty of other resources inside for you to go even farther in finding the prayer life you've always wanted. Remember, doubts and uncertainties may come and go, but as we press on we'll experience abundance—for the righteous find life by faith (Romans 1:17).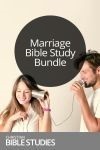 8. Marriage Bible Study Bundle
Learn to seek God together as you grow in love and commitment.
13 Session Bible Study
Marriage is full of opportunities for joy and pain. Learning to love each other well and glorify God through your relationship with your spouse is a challenge worth taking on each day. But we can't expect to face the challenge on our own and win. Taking time to study what the Bible has to say about money, communication, sex, and more will help husbands and wives form a strong foundation and grow. When you seek God together, he will provide you with the love and support you need to have a healthy marriage.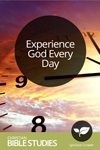 9. Experience God Every Day
A 40-day journey to help you experience God's presence every day.
40 Session Bible Study
It's easy to speed through life and never experience God's presence. We rush from meetings to social gatherings and from kids' games to church groups. Often, as we crawl into bed at night, we realize we never met God during our day. We want more. We want to experience God's presence. We want to learn how to meet God in the everyday mess and chaos of life. But how? Is it possible to experience God day-to-day?
This 40-day study will take you on a journey to experience God's presence every day. You'll assess your spiritual growth, learn about the spiritual journey God has for us, discover how to connect with God in the noise of life, and read stories of how God shows up even in the mundane activities.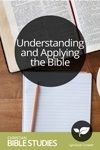 10. Understanding and Applying the Bible
Tips for understanding different genres of Scripture
Multi Session Bible Study
We grow in relationship with God as we see him in a variety of situations. How did God relate to Abraham in his walk of faith, to Joseph in the pit or in prison, to Moses in his disillusionment, or to the nation of Israel as she walked in the midst of intimidating neighbors? How did Jesus react to children? How did he relate to the Pharisees? How did he talk to God the Father in the garden? What did he say to those who nailed him to a cross?
We want to see not only the songs God's people write (Psalms), the guidelines they live by (Proverbs), but also historical accounts of how God has reacted and interacted with his people (historical books, Gospels, and prophetic writings). It's important to know what kind of book we are reading so that we can interpret and apply it correctly to our lives.
Kristen Cloyd is the Senior Marketing Coordinator for ChristianBibleStudies.com.