Fathers play an important role in the lives of their children. They have the opportunity to set an example of what it means to live a righteous life. Great responsibility comes with this role, and the demands and temptations of everyday life can make it difficult to uphold. These Bible studies are designed to help men lead themselves and others well and grow in their daily walk with God.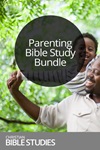 1. Parenting Bible Study Bundle
Discover how you can raise balanced, godly children in a chaotic world.
13 Session Bible Study
Parents have the special privilege and calling to guide their children and help them grow into balanced, God-honoring adults. This calling requires constant sacrifice and increasing wisdom. In this bundle, you'll find biblical support for your journey to raise Christ-centered children. You'll also receive encouragement as you learn to manage expectations and grow in your own walk with God.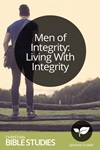 2. Men of Integrity: Living with Integrity
Encouragement for men to live a life of integrity.
6 Session Bible Study
Living a life of integrity is a noble pursuit, but it isn't easy. You will meet challenges and temptations. Learning to trust God and focus on him is essential to growing in integrity. This six-session study provides guidance for your relationship with God and others, employment, material possessions, and other aspects of life that require your attention as you strive to be a righteous man.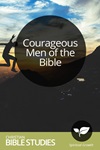 3. Courageous Men of the Bible
Live a life of integrity through the examples laid out in the Bible.
12 Session Bible Study
A life of faith requires us to be recklessly obedient to God. He wants to redeem our weaknesses, make our lives a blessing to others, and teach us to be strong, yet vulnerable. When you walk with Christ, he will help you turn from temptations and enable you to leave a lasting legacy of spiritual fortitude. This 12-session course will examine the lives of courageous men in the Bible and show you what life can be like when you rely on the power of God.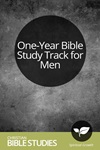 4. One-Year Bible Study Track for Men
A year's worth of Bible studies especially for men
56 Session Bible Study
If you're hoping to dig into your relationship with God and make a long-term commitment, this one-year Bible study track is a great tool to guide you. You'll study strength, integrity, and courage and learn from teachers such as John Ortberg. You'll also examine the important role you play as a father and how you can leave a legacy for your children.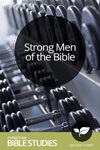 5. Strong Men of the Bible
Six biblical men of integrity
6 Session Bible Study
Whether an "everyman" like Jacob or a man of supernatural strength like Samson, the Bible tells the stories of men used by God for great things. This six-session study uses Scripture to teach about obedience, humility, and suffering, as well as how you can grow in strength as you face the joys and challenges of everyday life.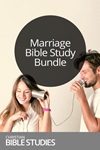 6. Marriage Bible Study Bundle
Learn to seek God together as you grow in love and commitment.
13 Session Bible Study
Leading your family well includes focusing on having a strong marriage. Learning to love each other and glorify God through your relationship with your spouse is a challenge worth taking on each day. But we can't expect to face the challenge on our own and win. Taking time to study what the Bible has to say about money, communication, sex, and more will help husbands and wives form a strong foundation and grow. When you seek God together, he will provide you with the love and support you need to have a healthy marriage.