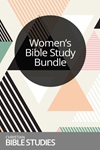 7. Women's Bible Study Bundle
Embrace your identity in Christ and live out your calling.
19 Session Bible Study
When life gets busy and we feel overwhelmed, our connection to God is often the first thing we forget to tend. We may try to muscle through our weak times, but we quickly discover it's impossible to succeed this way. The best thing we can do is find our rest and our identity in God. He will provide us with strength, balance, support, and peace. This collection of Bible studies explores each of these gifts from God.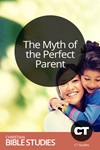 8. The Myth of the Perfect Parent
Why faithfulness—not perfection—must be the goal in raising our children.
Single Session Bible Study
The Internet and social media have made it easy for us to peek into hundreds of other people's lives every day. Award-worthy after school snacks and Pinterest-perfect birthday parties can feel like normal expectations for parents and lead us to believe the perfect parent exists. In this Bible study, you'll unpack the myth of the perfect parent and learn what how to have healthy expectations for parenting.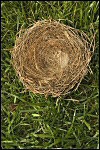 9. Thriving in the Empty Nest
These studies will help the transition from a full house to an empty nest.
3 Session Bible Study
Graduation day and the start of college may be quickly approaching for the youngest child in your household. When the kids leave home, it is a time of transition. It can be sad, but it doesn't have to be devastating. In fact, it can be a time to grow as a person and find new meaning. You could see it as a time to thrive as never before. This three-session study will help you prepare for this season of your life.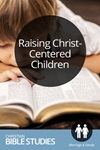 10. Raising Christ-Centered Children
Gain a Christian perspective on a tough job.
6 Session Bible Study
Parenting is not an easy job. Helping children grow and develop the skills they need to be a balanced adult is a demanding task. Even more daunting is teaching kids to live with a Christian perspective and make God the center of their choices. The good news is, you don't have to try to make this happen on your own. From learning to discipline with love, to facing the teenager years, to staying united with your spouse in the midst of parenting, this Bible study will provide support and insight that will equip you as you help your children walk with God.
Kristen Cloyd is the Marketing Coordinator for ChristianBibleStudies.com.