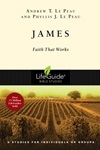 9 Session Bible Study
In this 9-session study, you will examine the entire Book of James, considering how the practical guidance and theological insights in this epistle spoke to its original recipients and how it addresses crucial issues in our lives today.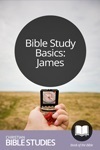 Explore why and how our faith impacts our whole lives.
Multi Session Bible Study
Not long after Jesus left Earth, James wrote this practical letter to the believers who were working out what their new lives as Christ-followers should look like. An excellent book for new believers or for mature believers to get back to basics, James holds challenging truth for Christians. This Bible Study Basics study can be done in any number of sessions you'd like, with the ideal number being 5–7 sessions. It includes excellent discussion questions for the text, fun icebreakers and activities to engage group members, clear application points, great tips on leading discussion, and information on how to make the study work for all levels of spiritual maturity.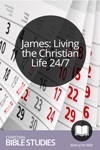 3. James: Living the Christian Life 24/7
What does a relationship with Jesus look like day-to-day? The Book of James tells what it means to follow Christ.
6 Session Bible Study
What does a real relationship with Jesus look like day-in and day-out? The Book of James is all about what it means to follow Christ 24/7. It explores spiritual maturity, and how to grow up in the faith. Every verse is easy to understand but not at all easy to implement. This book teaches us about real faith by giving us God's Word on some of the most daily realities of following Jesus, including suffering, temptation, obedience, social justice and compassion, speech, and prayer. Note: This course was developed with Community Christian Church and New Thing Network.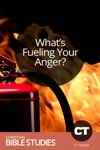 Let's get to the source.
Single Session Bible Study
Let's do something uncomfortable: examine our hearts. Let's search them for anger and its sources. Based upon the article by author Garret Keizer and many biblical passages, this study will help us do this—if we let it.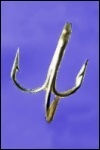 Sexual purity starts with our eyes.
Single Session Bible Study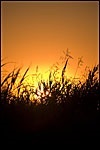 Learn how to grow through solitude.
Single Session Bible Study
When scholars of American religion try to describe evangelicals, they describe us as restless, eager, preachy, and committed to spreading the good news. While these are undoubtedly virtues in telling the world about Jesus, this restless and talkative group seems to have trouble sitting still and keeping quiet. Since when did we become such bad listeners?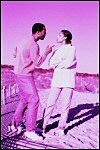 7. Getting Through the Rough Spots
Gain a new perspective on difficulties.
Single Session Bible Study
When thinking back to the fairytales we read as children, one thing is pretty evident: life isn't like that. It doesn't take long in a marriage to realize there will be some rough spots. Every relationship has the potential for friction—why should marriage be different? So the question is not whether there will be rough spots, but what we should do when we hit them.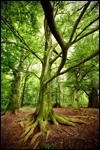 We cannot change the world without changed hearts.
Single Session Bible Study
Evangelical Christianity has long been a faith for activists. From William Wilberforce to Chuck Colson, Bible-believing Christians have sought to change the world for Christ through works of evangelism, ministry to the poor, and cultural engagement. However, there is an unavoidable downside to all this activism: Sometimes we have become so caught up in changing others that we neglect our own hearts, as Chris Rice attests to in his article "Born Again … Again."