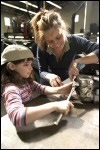 Christian actions flow from Christian character.
Single Session Bible Study
According to the Bible, the decisions we make and the actions or values we portray should be a direct result of our love for Christ and his Word. Not only should we reflect the virtues of the Lord, but the church should be the leader in the search for holiness. Is Christ your virtuous counselor in a world that demands conformity? And to what extent have you allowed the truth of the gospel to transform and mold your character?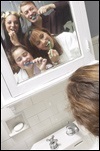 What can churches do to help the family?
Single Session Bible Study
Certainly divorce, out-of-wedlock pregnancies, and child and spouse abuse have had a tremendous effect on the structure of the family. But what, aside from talking, have Christians done about the problem?