This fall's top ten list cover a variety of studies on prayer. Each curriculum gives you resources to lead a group study, but is also perfect for your own personal time.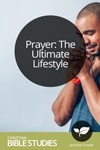 1. Prayer: The Ultimate Lifestyle
We simply can't know God without prayer.
6 Session Bible Study
Prayer is one of the most important components of the Christian life. We simply can't know God without it. This six-session course will cover some of the essentials of prayer. We will be looking at the fact that we pray to a Father who always honors his name, and that prayer, by nature, is surrender. We will also look at practical aspects of prayer, such as developing a prayer lifestyle, examining the guidelines God has given us for prayer, and learning how to pray for ourselves and others.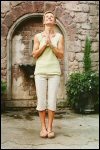 2. 1 & 2 Chronicles: Passion and Prayer
How can we develop a passionate love for God? These Old Testament books unveil a wealth of information.
6 Session Bible Study
How can we develop a passionate love for God? The Books of 1 & 2 Chronicles may seem like an unlikely place for the answer, but a close look at these two books unveils a wealth of information that can change our lives. This six-session course looks at how we can live up to our potential, experience God's presence, learn to listen to and talk to God, and help the children of today be the leaders of tomorrow.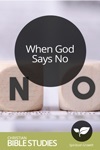 3. When God Says No
Making sense of unanswered prayer
Single Session Bible Study
How do Christians reconcile pain and confusion about unanswered prayer with our belief in an all-powerful God of love? Using the article "The Gift of Unanswered Prayer" from TODAY'S CHRISTIAN, we'll look at a struggle common to all Christians who have prayed fervently and felt bewildered by the results.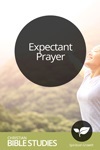 4. Expectant Prayer
What should we expect from prayer, and what are our responsibilities?
Single Session Bible Study
Sometimes prayer can feel like a quiet affair. We say the words alone, then try to divine the significance of each event in our personal lives. In the article "My Conversation with God," a skeptical professor begs God to use him in the life of a young student, and he receives a more powerful and challenging response then he had ever experienced before. What should we expect when we pray? What should we pray about? What responsibilities remain on us? This study examines these questions.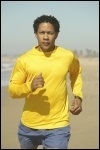 5. Spiritual Disciplines
In this seven-session course, learn how habits like fasting and prayer can help you live out a life of faith.
7 Session Bible Study
The Christian life is simply a matter of faith. Yet to grow in that faith, we must develop certain beliefs, rhythms, and practices. We must find our satisfaction in Christ alone and understand that our spiritual growth is a joint effort between God and us. We also must have a sincere desire to imitate Christ. This will lead to practices such as silence and solitude, fasting, a consistent combination of Scripture reading and prayer, and sacrificial giving.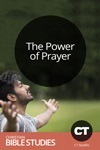 6. The Power of Prayer
God is working both in us and through us.
Single Session Bible Study
It's the first response to news of a sick or hurting friend—"I'll pray for you." The Bible tells us that prayer has the power to heal. So what are we to think when scientific studies seem to suggest that prayer may actually hurt patients instead of help them? It is important to understand the nature of prayer, and how it prepares us to receive and accept God's answers—whatever they may be.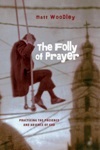 7. The Folly of Prayer
What is prayer, really?
8 Session Bible Study
Prayer can feel mysteriously difficult, boringly perfunctory, and frustratingly out of our control. Often prayer brings us comfort, but sometimes, especially when there aren't easy resolutions or prayers go unanswered, it intensifies and focuses our sense of longing, pain and care. This 8-session group Bible study is based on The Folly of Prayer: Practicing the Presence and Absence of God by Matthew Woodley. It's best used as an accompaniment to the book.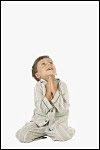 8. Teach Children to Pray
This could be the most important skill we pass on to our children.
Single Session Bible Study
Most people remember their first prayer, whether it was "God is great, God is good, and we thank him for our food" or the classic nighttime prayer, "Now I lay me down to sleep." But prayer is more than simply saying some words over and over; prayer is communicating with the Maker of the Universe. Prayer is pouring our hearts out to the one who created us and petitioning him on behalf of others. Teaching our children to pray is an awesome responsibility. What is the first thing a child needs to know about prayer? What does Jesus say about prayer? What can we teach children about the times God says no? These are some of the questions we will look at in this study.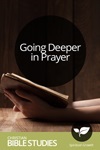 9. Going Deeper in Prayer
Learn how to communicate with God in a meaningful way.
7 Session Bible Study
If you've ever struggled with your prayer life, know that you're in good company. As you seek to grow in this area, this download will help guide you. In it, you'll find articles that will challenge and grow your understanding of prayer. You'll find insights to help you evaluate this aspect of your leadership, as well as advice for strengthening and revitalizing it. We've also packed plenty of other resources inside for you to go even farther in finding the prayer life you've always wanted. Remember, doubts and uncertainties may come and go, but as we press on we'll experience abundance—for the righteous find life by faith (Romans 1:17).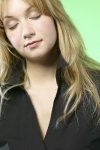 10. Longing to Hear God's Voice
What to do when life is dark and heaven's quiet.
Single Session Bible Study
Sometimes no matter what trials we face, we hold onto God's promise that he will never leave us nor forsake us. Other times we wobble a bit but reach out and take the Father's hand when things become shaky. The times of greatest struggle come after we've prayed, pleaded, and pursued God with all our strength and we hear nothing. Are there times in our lives when God does leave us? Is God's silence evidence of his inactivity? What should we do when it seems God is silent? This study will attempt to answer some of these questions.