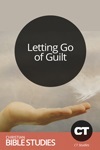 The early warning signs.
Single Session Bible Study
Some people struggle with guilt; others have simply learned to live with it. Philip Yancey says there's a better way for believers to handle guilt. It can even work for us as we seek to grow in Christ's likeness. In this study we'll ask, "If God forgets our sins, why can't we?"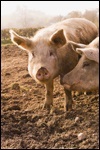 2. The Guilt Offering: Cleansing Ourselves
Dealing with the dust of the world.
Single Session Bible Study
The guilt offering, which deals specifically with issues of ritual uncleanness, might seem on the surface to have little to do with modern Christianity. This study will examine how the concept of ritual cleanliness was treated in both the Old and New Testaments, and its place in the church today.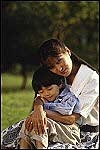 Finding intimate time with God requires a renovation of schedules and attitudes.
Single Session Bible Study
The television is blaring with a Veggie Tales video while your laptop plays the theme for CNN. Your teenage son is practicing his drums. The twins are arguing about who is going to make the popcorn, and all you want is five minutes of complete silence. You think back to the days when you had hours for Bible study and prayer. But as a single parent, you're now working two and a half jobs. Every moment with the kids is precious, and quiet time no longer exists. Is it possible to have an intimate time with God in just a few moments? How can we reschedule life to carve out prayer time? Does God require an hour a day? These are the questions we will deal with in this study.