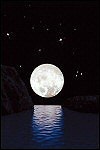 Dying and Going to Heaven
As Christians, we look forward to eternal life with Christ.
12 Session Bible Study
Perhaps Christians don't spend enough time thinking about dying and going to heaven. The preacher of Ecclesiastes tells us "He has also set eternity in hearts of men…" This 12-session course will help you think about the many aspects of this. Use it with your Sunday school class, small group, or as a personal study to explore a topic we all should face.
Session One
Facing Our Fear of Death
How to think rightly about death.
Psalm 73:24, 116:15; Ecclesiastes 12:1–7; Luke 12:13–21; 2 Corinthians 5:4; Philippians 1:20–23; 1 Thessalonians 4:14

Death can give us valuable insight into life. This study will look at death to discover the lessons it contains for the living.
Session Two
God's Purposes in Our Suffering
We learn and grow through suffering, but there's also a bigger picture.
Job 42:1–6; Mark 1:9–13; 15:33–37; 2 Corinthians 1:3–7; 12:2–10; Philippians 3:7–11

What is the purpose of suffering? Does it happen randomly? How does suffering demonstrate God's character? These are the questions we'll be asking and discussing in this study.
Session Three
Making Sense of Death
How dying brings meaning in the midst of life.
John 11:20–36; Acts 8:2; Colossians 2:1; 1 Thessalonians 4:13–14; James 5:13; 2 Samuel 1:17–18; 23–27

In this study, we will grapple with the death issue as we walk alongside others in crisis and as we consider our own appointment with death.
Session Four
How to Help the Dying
In Birmingham, an innovative program combines hospice care, traditional medicine, and faith to comfort the terminally ill.
Luke 10:25-37; Matthew 5:7

How can we help and encourage those whose death is near? This study explores the time just before the blessed hope of heaven, the dreaded portal to life eternal.
Session Five
Finding God in Our Pain
How do we make sense of our suffering?
Job; Isaiah 53; Luke 13:1–5

In an article for CHRISTIANITY TODAY, Daniel Tomberlin looks at how we experience both God's holiness and his glory through our suffering. This study delves deeper into the timeless question of why we suffer.
Session Six
Dealing with Suicide
Take a theologically sound approach to the tragedy of suicide.
1 Samuel 31; Psalm 23; Matthew 17:14–18

Let's see what Scripture teaches for those who live on after a loved one commits suicide as well as help in understanding why anyone would consider that act.
Session Seven
Life-and-Death Decisions
With medical technology extending life indefinitely, is it ever right to pull the plug?
Psalm 90:10–12; Psalm 139:15–16; Ecclesiastes 3:1–8; Luke 6:6–11; Philippians 1:18b–26; James 5:14–16

What issues are involved in life-and-death medical decisions? How do we decide if someone should live or die? In this study, we'll address such questions and search for biblical guidance on making these high-stake decisions.
Session Eight
Cremation or Burial: What Does the Bible Say?
Is it unscriptural for a Christian to be cremated?
Joshua 7:25; Leviticus 20:14, 21:9; Amos 2:1-2; John 1:14; 1 Corinthians 15:12-18, 35-58; 1 Thessalonians 4:13-18

It's likely that you know a friend or family member with plans to be cremated after death. Scriptural guidelines regarding burial and cremation, which we'll consider in this study, may soon come in handy.
Session Nine
Life After Life
The meaning of life is found beyond life.
Job 12:7–10; 14:1–5; Psalm 103:13–16; Ecclesiastes 3:2; 8:8a; Luke 12:16–21, 25, 32–34; 1 Corinthians 13:12; 2 Corinthians 4:16–18; Hebrews 13:14; James 4:13–16

This study looks at how we should view death—our own death—even as we live, and what difference that view should make in the way we live today.
Session Ten
What Is Heaven Like?
What do we know about the place where we'll spend eternity?
Luke 16:19–31; 1 Corinthians 15:35–57; 2 Corinthians 5:1–5; Hebrews 12:1; Revelation 2:7; 19–22

Beginning with the thought-provoking article from CHRISTIANITY TODAY, "Finding Heaven," this study will help your group explore Scripture's tantalizing insights into our eternal home.
Session Eleven
What We'll Look Like in Heaven
How can we look forward to reinhabiting these worthless husks that we leave behind in death?
1 Corinthians 15:12–50

If to be "absent from the body" means for believers to be "present with the Lord" as Paul writes in 2 Corinthians 5:8, why bother with the bodily resurrection? Isn't simply being in the presence of God good enough?
Session Twelve
What on Earth Happens After Christ's Second Coming?
Timeless truths behind the debates over Christ's return.
Isaiah 11:3–4; Jeremiah 3:17–18; Zechariah 14:6–9; Acts 2:33–36; 1 Corinthians 15:25–27, Revelation 20

What does the coming millennium mean for life in our present age? This study will examine this question.
Total number of pages - 119
Dying and Going to Heaven