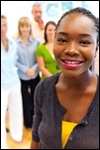 Evangelism Assessment Pack
Evaluate how well you're reaching people for Christ.
Multi Session Bible Study
OVERVIEW
Our Evangelism Assessment Pack will help you think about and evaluate how you are doing at imparting the most important news ever announced. It will help you recognize myths about evangelism, marks of a church that is good at reaching out, how to turn evangelism into a commitment, and how to work toward actually doing it. It will even help you face why you don't share your faith.
Pastors and small group leaders, use this to help those you lead to face this important issue. Individuals, take these assessments to motivate and encourage you
Leader's Guide
How to use "Evangelism Assessment Pack" for a group study.

Turning Conversion into Commitment
4 questions to strengthen our evangelism efforts.
By Win Arn & Charles Arn
A Healthy Heart for Outreach
5 vital signs
By Nancy Beach
8 Reasons People Don't Share Their Faith
And how to overcome them.
By Mark Mittelberg
4 Myths about Evangelism
And the truth about how churches can effectively witness.
By James Emery White
3 Questions for Evangelists
Defining your role in the work of evangelism.
By Rick Weinert
Marks of an Evangelistic Church
6 ways to stoke the evangelistic fervor of your people.
by By Eric Reed
Total number of pages - 21 pages
Evangelism Assessment Pack
SmallGroups.com offers a diverse set of adaptable training tools for small group models that can be customized to a church's unique needs.
14-Day Free Trial
Get complete access free for 14 days.
Featured Training Tools:

Connect People into Small Groups
Theological Discussions for Everyone