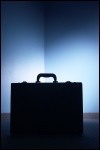 Faith at Work
Taking Jesus with us to the job.
Single Session Bible Study
Overview

Too many Christians put on their Sunday suits and honor God on Sundays but then go to work on Monday and pretty much hide their faith. For men, living out faith at work is probably the hardest because maintaining a manly image is so important in many workplaces. However, a real man can live out his faith at work, and he can make a difference in the lives of the people he contacts there. God is honored whenever that happens.
Table of Contents

SCRIPTURE: Matthew 25:14–30; Psalm 15:1–5; 1 Peter 2:11–17; Proverbs 11:3; 1 Corinthians 10:31; Ephesians 6:7

LEADER'S GUIDE

• Warming Up: Shining Through

• Running the Race

• Reaching the Finish Line: Flagging Zeal
Approximate time to complete: up to 45-60 minutes
Total number of pages – 6
Faith at Work
SmallGroups.com offers a diverse set of adaptable training tools for small group models that can be customized to a church's unique needs.
14-Day Free Trial
Get complete access free for 14 days.
Featured Training Tools:

Connect People into Small Groups
A la carte price:
Theological Discussions for Everyone
A la carte price: