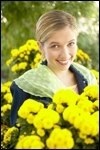 Getting Real
How to be a genuine leader.
Single Session Bible Study
Overview
Good leaders inspire us. They don't hide their imperfections, but display how they trust God in the midst of them. Those leaders who appear faultless intimidate us. They make us feel defeated before we even start. Remembering that we are sinners saved by grace reminds us that our lives are journeys to be taken one step at a time. If we acknowledge that the Christian life is an ongoing process, there is no room for an attitude that claims we have arrived. An effective leader needs to be authentic, acknowledge weakness, share his or her burdens, and be a good follower.
Table of Contents
SCRIPTURE: Matthew 11:27–30; 23:1–28; 26:40; John 15:1–5; 2 Corinthians 12:7–10
LEADER'S GUIDE
• Identify the Current Issue
• Discover the Eternal Principles
—Teaching point one: God hates hypocrisy.
—Teaching point two: God works through weaknesses.
—Teaching point three: We are to bear one another's burdens.
—Teaching point four: A good leader is a good follower of God.
• Apply Your Findings
• Recommended Resources
ARTICLE FROM CHRISTIANITY TODAY INTERNATIONAL
• "The Gift of Being Real" by Caryn Rivadeneira
(November 7, 2007 GiftedforLeadership.com)
Total number of pages—
Getting Real