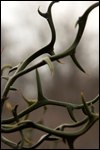 God's Purposes in Our Suffering
We learn and grow through suffering, but there's also a bigger picture.
Single Session Bible Study
Overview
When we face hardship, many of us take comfort in the thought that we'll grow and become better people for it. But is that always the ultimate reason for our suffering? Mark Galli writes in an article for Christianity Today that our suffering isn't always about us. There's a bigger picture, and sometimes we can't see the larger reasons behind our life's circumstances.
What is the purpose of suffering? Does it happen randomly? Does God send it or simply work through it? How does suffering demonstrate God's character? These are the questions we'll be asking and discussing in this study.
Table of Contents
SCRIPTURE: Job 42:1–6; Mark 1:9–13; 15:33–37; 2 Corinthians 1:3–7; 12:2–10; Philippians 3:7–11
LEADER'S GUIDE
• Identify the Current Issue
• Discover the Eternal Principles
—Teaching point one: Suffering is not random, but a purposeful part of a person's physical and spiritual life.
—Teaching point two: Human suffering can be redemptive and promote holiness.
—Teaching point three: God uses the experiences of sufferers to help them reach more deeply into the world he has made.
• Apply Your Findings
• Recommended Resources
ARTICLE FROM CHRISTIANITY TODAY
• Baptism + Fire, by Mark Galli (December 2004)
Total number of pages—
God's Purposes in Our Suffering