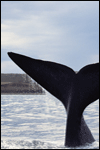 John Ortberg on Jonah
An excellent story and an excellent teacher make an excellent opportunity for your group to grow spiritually.
Session 1
Dealing With Our Doubts
Do you have trouble believing the impossible?
Video length: five minutes
Session 2
Pray, Pray, Pray
We can learn from Jonah to pray no matter what the circumstances.
Video length: six minutes
Session 3
Jonah as a Foreshadow of Jesus
There are many parallels between Jonah's and Jesus' stories.
Video length: nine minutes
Session 4
Recognize Your Own Jonah Moments
We all run from God at times, but Jonah shows us we can turn around and come back.
Video length: ten minutes
Total number of pages—25
John Ortberg on Jonah
SmallGroups.com offers a diverse set of adaptable training tools for small group models that can be customized to a church's unique needs.
14-Day Free Trial
Get complete access free for 14 days.
Featured Training Tools:

Connect People into Small Groups
Theological Discussions for Everyone