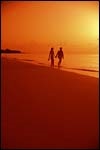 Joyfully Ever After
Learn to enjoy your marriage.
Single Session Bible Study
Overview
Everything about a wedding shouts, "Let's celebrate!"—the flowers, the attire, the music, and the good food. So we celebrate; sometimes even after the bride and groom have departed. We rejoice in the beginning of their new life together, hoping they will live happily ever after. But is that even possible?
Table of Contents
SCRIPTURE: Philippians 1:6; 4:8, 11–13, 19; 1 Peter 2:19–21
LEADER'S GUIDE
• Identify the Current Issue
• Discover the Eternal Principles
—Teaching point one: We need to look at our blessings.
—Teaching point two: We need to guard our hearts.
—Teaching point three: We need to let God fill us.
—Teaching point four: We need to live for the eternal.
• Apply Your Findings
• Additional Resources
ARTICLE FROM MARRIAGE PARTNERSHIP
• How to Be Happy in an Unhappy Marriage, by Leslie Vernick
Total number of pages—11
Joyfully Ever After
SmallGroups.com offers a diverse set of adaptable training tools for small group models that can be customized to a church's unique needs.
14-Day Free Trial
Get complete access free for 14 days.
Featured Training Tools:

Connect People into Small Groups
A la carte price:
Theological Discussions for Everyone
A la carte price: