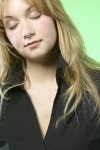 Longing to Hear God's Voice
What to do when life is dark and heaven's quiet.
Single Session Bible Study
Overview
Sometimes no matter what trials we face, we hold onto God's promise that he will never leave us nor forsake us. Other times we wobble a bit but reach out and take the Father's hand when things become shaky. The times of greatest struggle come after we've prayed, pleaded, and pursued God with all our strength and we hear nothing.
Are there times in our lives when God does leave us? Is God's silence evidence of his inactivity? What should we do when it seems God is silent? This study will attempt to answer some of these questions.
Table of Contents
SCRIPTURE: Genesis 37, 50:20; Numbers 23:19; Psalm 42:8, 46:10; Isaiah 43:2; Acts 16:25; Hebrews 13:5; 1 John 3:2
LEADER'S GUIDE
• Identify the Current Issue
• Discover the Eternal Principles
—Teaching point one: We are never alone.
—Teaching point two: God can be trusted.
—Teaching point three: The dark is necessary.
—Teaching point four: Silence is not always golden.
• Apply Your Findings
• Additional Resources
ARTICLE FROM TODAY'S CHRISTIAN WOMAN
• When God Seems Silent, by Verla Gillmor (March/April 2003)
Total number of pages—
Longing to Hear God's Voice