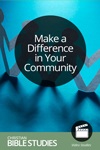 Make a Difference in Your Community
Explore the mission God has for you.
When we look at the world around us, making a difference can feel like a lofty, unachievable goal. Yet Christ calls us to lives of purpose that glorify him. Each of the videos in this study is from the This Is Our City project and features an individual who is making a difference for God where he or she lives. The stories are unique and inspiring.

Each session involves watching a video and looking at relevant Scripture passages to learn more about what Jesus asks of his followers and how we can live on mission with him in our place and time. By the end of the study, your group members will be inspired to make a difference and have some good ideas of how to work with God to make that happen.

This Video Bible Study includes a Leader's Guide, a Participant's Guide, and three videos.
Session One
Build Inclusive Community
Show people their value in Christ.
Scripture: Matthew 7:12; 22:34-40; John 4:1-30; 15:1-17; Romans 12:9-21; 15:1-13
Video Length: 5 minutes, 30 seconds
Session Two
Live By Kingdom Values
Jesus' ways are countercultural.
Scripture: Genesis 2:8-15; Matthew 5; Romans 6:1-14; 8:18-25; 2 Timothy 2:2
Video Length: 6 minutes
Session Three
Work Alongside God
As we get to know our community, we can join in God's mission.
Scripture: Psalm 23; Isaiah 58:6-12; Matthew 25:31-40; John 11:1-44
Video Length: 5 minutes
Total number of pages—32
Make a Difference in Your Community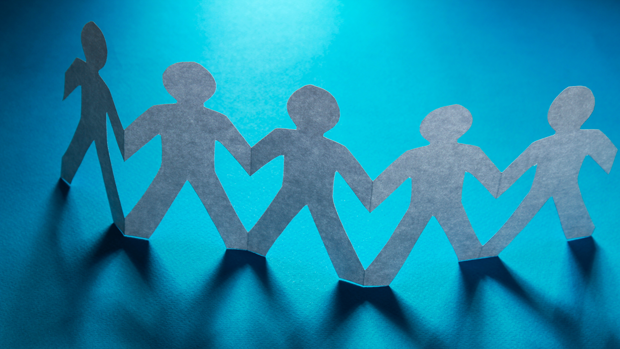 This slideshow is only available for subscribers.
Please log in or subscribe to view the slideshow.
SmallGroups.com offers a diverse set of adaptable training tools for small group models that can be customized to a church's unique needs.
14-Day Free Trial
Get complete access free for 14 days.
Featured Training Tools:

Connect People into Small Groups
Theological Discussions for Everyone