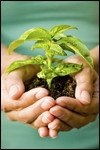 Spiritual Growth Assessment Pack
Evaluate your spiritual growth with these assessments.
6 Session Bible Study
OVERVIEW
This download helps you evaluate how you are doing in different areas of your Christian growth such as prayer, reflecting God's image, rest, balance, contentment, and quiet time. It also helps you understand your worship life and why you like to worship and relate to God as you do.
Leader's Guide
How to use "Spiritual Growth Assessment Pack" for a group study.
Guidelines for Effective Prayer
9 principles for including God in decisions
by Wayne Jacobson
Winsome Faith
5 qualities that reflect God's image
by Sonny Salsbury
Am I Too Tired?
How to determine whether your fatigue is normal or serious
by Archibald D. Hart
Signs of Hurry Sickness
How to know if you're moving too fast
by John Ortberg
The Way of Contentment
What makes the difference between a Christian who is frustrated and one who is content?
by Richard Lewis
What's Your Orphan Quotient?
Seeing yourself as God's child
by Sonship
Total number of pages—21
Spiritual Growth Assessment Pack