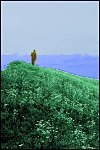 The Beatitudes: Happiness Is a Serious Business
Investigate the joy that can be found in knowing God and living his way.
9 Session Bible Study
"According to the Beatitudes, we should pursue happiness in the Lord. We need to adopt a theology of happiness. The pursuit of happiness is common to all people. It is the motive behind much of what we do. But the path to true happiness is far different than people think.
This nine-session course investigates the joys that can be found in knowing God and living his way."
Session One
How to Find True Happiness
Blessedness is a measure of our spiritual maturity.
Matthew 5:3–12

This study hopes to give you a theology of happiness that is both serious and joyful.
Session Two
The Happiness of Helplessness
Our true happiness is dependent upon knowing we are spiritually impoverished.
Matthew 5:3

This study will help us come to terms with our spiritual poverty.
Session Three
The Joy of Mourning
Happiness is only found when we are willing to mourn over our sin.
Matthew 5:4

This study focuses on the experience of happiness that comes from true repentance.
Session Four
The Rewards of Meekness
The meek are happy because they are the ones who inherit the earth.
Matthew 5:5

In this study we are going to discover what it means to be meek.
Session Five
The Satisfaction of Righteousness
Soul satisfaction depends upon our hunger for the things of God.
Matthew 5:6

This study will investigate how we can focus our passions on God alone.
Session Six
The Ecstasy of Mercy
Jesus shows us that it's a joy to understand and relieve the pain of others.
Matthew 5:7

This study explores how Jesus calls his followers to act with mercy, for only then will they experience the mercy he offers.
Session Seven
The Pleasures of Purity
Purity has a tremendous payoff in this life and the life to come.
Matthew 5:8

This study demonstrates that purity has a tremendous payoff in this life and the life to come.
Session Eight
The Exhilaration of Peacemaking
When we make the sacrifices necessary to bring peace in conflict, we do God's will.
Matthew 5:9

This study will discuss what it takes to be a peacemaker.
Session Nine
The Promise of Persecution
While persecution may bring us passing physical and social harm, it also brings lasting spiritual graces.
Matthew 5:10

This study recognizes that we must be willing to pay a price for our commitment to Christ.
This Study Through the Bible Course is based on a sermon series by Greg Lafferty.
The Beatitudes: Happiness Is a Serious Business