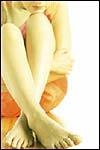 Teen Suicide
How can we help our young people find ways out of their despair?
Single Session Bible Study
Overview
The suicide rate for teenagers is climbing. It is now the third leading cause of death among young people aged 15–24, and the second leading cause of death among college students. For every completed suicide, estimates assert that there are as many as 25 attempted suicides. As Christians, we want to be able to help those who consider or attempt suicide to choose a future and a hope instead. Why do so many of today's teenagers consider death their only option? How can we help teenagers learn other ways of dealing with their problems?
Table of Contents
SCRIPTURE: Psalm 9:9–10; 31:9–13; 55:4–8, 22; 102:3–11; Matthew 11:28–30; Acts 16:25–34; 1 Corinthians 10:13; Galatians 6:2
LEADER'S GUIDE
• The Issue
Sample questions:
How might changes in family structure affect an adolescent?
What can parents do about substance abuse, which can play a large part in suicidal adolescents?
• The Scriptures
Sample Scriptures:
Read Acts 16:25–34. Why did the Philippian jailor attempt suicide?
Read Psalm 9:9–10; 55:22; Matthew 11:28–30. Why must we go to God with our problems?
• The Application
Sample application questions:
How can you help convey life values and skills to the teenagers you come into contact with?
If you have had an experience with teenage suicide and feel comfortable sharing about it, describe the situation. What did you do? How might you advise someone else in this situation?
ARTICLE FROM CHRISTIANITY TODAY
• Too Young to Die, by Diane Eble (April 1987, 11 printed pages)
Total number of pages—
Teen Suicide