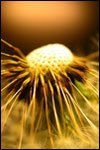 Weed It and Reap
Gardening illustrates and reinforces timeless scriptural truths.
Single Session Bible Study
Overview
For many, gardening is not only good exercise and a way to provide fresh flowers for the table and fresh vegetables for the evening meal, it is also a spiritual experience. Dealing with sin in our lives, struggling with life's priorities, building Christian character, and the miracle of the resurrection of the body are but a few of the biblical truths that unfold to us in our gardening. With good reason Martin Luther wrote, "God is entirely and personally present in the wilderness, in the garden, and in the field."
God shows us himself and his ways in the garden, and there the receptive soul will observe spiritual truths drawn straight from the soil.
Table of Contents
SCRIPTURE: Psalm 51; Proverbs 22:6; Matthew 5:29–30; 19:16–22; John 11:25–26; 15:1–8; Romans 15:4; 1 Corinthians 6:12; 10:23–24; 15:35–44; Philippians 4:9; 1 Timothy 3:16; 2 Timothy 1:5–6
LEADER'S GUIDE
• Identify the Current Issue
• Discover the Eternal Principles
—Teaching point one: Sin, like weeds, has to be rooted out.
—Teaching point two: Spacing and thinning are necessary for productive gardens and lives.
—Teaching point three: Espalier training is necessary in people as well as plants.
—Teaching point four: The garden reflects the miracles God is doing in our lives.
• Apply Your Findings
• Recommended Resources
Total number of pages—
Weed It and Reap