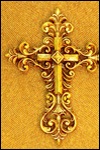 What Every Christian Should Know
Building up believers into the fullness of Christ must always be grounded in who he is as much as what he has accomplished for us.
Single Session Bible Study
Overview
Scholar Philip Harrold has noticed a problem in our evangelical churches—that too many of us don't know what we say we believe. And Harrold is far from the only one. "Twelve years ago, New Testament professor Gary Burge reported the results of a survey given to students at Wheaton College, the premier evangelical higher education institution. He found that one-third of the students tested could not put the following in sequential order: Abraham, the Old Testament prophets, the death of Christ, and Pentecost. One-third could not identify the book of Acts as the location of Paul's missionary travels; half did not know that the Christmas story was in Matthew." And the news gets worse: "Many studies since have only confirmed these findings."
In addition, numerous studies have suggested that we are losing our youth. How did we come to such a pass, and what's the solution? Harrold says we must dust off an old word—catechesis—and freshen it up with some new meaning.
Table of Contents
SCRIPTURE: Mark 8:31-38; John 15:26-27; 2 Corinthians 3:7-18; Galatians 6:1-10; Ephesians 1:15-22; 2 Timothy 2:1-2; 1 John 5:1-11
LEADER'S GUIDE
• Identify the Current Issue
• Discover the Eternal Principles
—Teaching point one: The message of Christ is communicated first and foremost in personal relation to Christ.
—Teaching point two: It takes a church.
—Teaching point three: Catechesis requires a response of self-awareness and self-denial.
—Teaching point four: Revelation and reconciliation are inseparable.
—Teaching point five: You must be born-again.
—Teaching point six: Catechesis is a work of the Holy Spirit.
—Teaching point seven: Intake (reception) of the Truth leads to out-take (witness).
• Apply Your Findings
• Additional Resources
ARTICLES FROM CHRISTIANITY TODAY
• "Getting to Know Him," by Philip Harrold, Christianity Today, September 2012
Total number of pages—13
What Every Christian Should Know