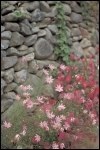 Words of Wisdom
What does the Bible tell us about speaking the truth in love?
Single Session Bible Study
Overview
Few things can keep us up at night like words that should—or should not—have been said. In "Tell It Like It Is," Annette Smith shares times in her life when words between friends provided correction and fostered reconciliation. She also writes of careless words that caused wounds. Clearly, the world of words is too complicated to be governed by platitudes like, "If you can't say something nice, don't say anything at all." God gave us the power of speech for good reasons, and he also gave us detailed guidance in how to use it.
Why is it so important for Christians to watch their words? How can we discern when to speak and what to say? Where is the balance between loyalty to the truth and concern for the feelings of others? These are the kinds of questions explored in this study.
Table of Contents
SCRIPTURE: Genesis 1:3–5; Exodus 4:10–12; 2 Samuel 12:1–10; Esther 4:9–14; Proverbs 12:18; Matthew 9:1–8; Romans 10:14–15; Colossians 4:6; Ephesians 4:29; Philemon 1:4–21; James 3:2–6
LEADER'S GUIDE
• Identify the Current Issue
• Discover the Eternal Principles
—Teaching point one: Words have power.
—Teaching point two: Truth needs to be told.
—Teaching point three: When in doubt, love.
• Apply Your Findings
• Additional Resources
ARTICLE FROM TODAY'S CHRISTIAN WOMAN
• Tell It Like It Is, by Annette Smith (November/December 2002, 10 printed pages)
Total number of pages—
Words of Wisdom