Nearly 2,000 clergymen and 400 seminary students who oppose the Viet Nam war rallied in Washington, D. C., and by February 1 had launched a national campaign.
The two-day interfaith meeting was called by the ad hoc committee of "Clergy and Laymen Concerned About Viet Nam." Yale chaplain William Sloane Coffin, Jr., committee leader and emcee of the closing meeting in Washington, said the organization began as a "galvanizing group" a year ago but is now a "movement."
The movement asked persons from various cities to spend thirty hours during February organizing anti-war cells, and asked each of the participants, who paid a $12 registration fee, to give $25 (contributions go through the National Council of Churches and are thus tax deductible). The committee called a three-day fast beginning on Ash Wednesday, which is also the Buddhist New Year and the start of a Viet Nam holiday truce.
The Rev. Richard Neuhaus, a Lutheran, said the fast should be "used very carefully for strategy purposes … education, and strategic mobilization."
Neuhaus called on local groups to start counseling centers for young men facing military draft or men already in uniform who don't like the war. He also urged that thousands of clergymen holding 4-D (divinity) deferments apply for reclassification as conscientious objectors because "we want our exemption to count morally."
Another project will be continued lobbying with congressmen in Washington, although many participants seemed to feel local action such as peace vigils, discussion groups, education, and letter-writing would achieve greater results.
While in the capital, various state delegations made the rounds of offices of their senators and representatives. They drew dove-ish responses from freshmen Republican Senators Brooke, Hatfield, and Percy, but there was much discouragement among many of the neophyte lobbyists.
In the closing rally, Senator Eugene McCarthy of Minnesota, a Roman Catholic, came close to opposing the war ("We must be prepared to pass a harsh moral judgment on our commitment …"). Ernest Gruening of Alaska, the only senator who lists no religious preference, restricted his remarks to the political situation. "There is no justification whatever for our being there and no good could come of it.… Any way out would be an improvement over what we're doing."
The Senate's other outspoken war critic, Oregon's Wayne Morse, said he opposes the war because, "as a religious man, I do not intend to walk out … on my religious responsibility to my generation." He said his Congregational Church teaches that "when you sit in the holy of holies of your conscience, you do not sit alone, but with your God."
The rally was held at the headquarters church, New York Avenue Presbyterian, once peopled by such historic hawks as Peter Marshall and Abraham Lincoln. The minister there, Dr. George Docherty, came out against the war in a December sermon. A native of Scotland, he was a "Christian pacifist" in 1943. Docherty joined Coffin and Robert McAfee Brown in calling on fellow Presbyterian Robert McNamara, the Secretary of Defense.
During a protest march in front of the White House (three blocks from the church), about 200 counter-demonstrators from the American Council of Christian Churches represented the hawk position.
The Clergy and Laymen Concerned issued a policy statement drafted by Brown declaring that the war is immoral. It called for an end of bombing of North Viet Nam, acceptance of Viet Cong spokesmen at peace talks, and increased negotiation efforts at the U. N. and elsewhere.
Pope, Podgorney Confer
Diplomatic observers speculated over the significance of the January 30 meeting between Pope Paul VI and Soviet President Nikolai V. Podgorny. It marked the first time that a Soviet chief of state and a Roman Catholic pontiff have conferred.
Official information was lacking, but Vatican sources indicated that the two had discussed peace possibilities in Viet Nam and diplomatic channels between Moscow and Vatican City. A brief communiqué said they had also talked about the long decline of Roman Catholic strength in the Soviet Union.
Bishop Dibelius Dies
Berlin's Bishop K. F. Otto Dibelius, 86, who defied both Nazis and Communists on Christian grounds, died January 31. He had been in failing health since suffering a stroke last November shortly after participating in the World Congress on Evangelism.
Dibelius first achieved fame in 1933 when he was removed as Lutheran superintendent in Berlin after he refused to recognize the church overseer appointed by Adolph Hitler. The next year he joined other churchmen in the Barmen Declaration, which asserted the primacy of Christ and opposed nationalization of the churches. He was arrested three times, tried and acquitted, and forbidden to speak or publish.
At the end of World War II, the trim-bearded Dibelius became bishop of the city divided between East and West and later scarred by The Wall. He was an outspoken critic of Communism. During those years, he helped unite several bodies into Germany's
Evangelical Church (EKID), and was a president of the World Council of Churches.
Dibelius left his Berlin bishopric less than a year ago. He had resigned five years earlier but stayed on when East and West could not agree on a replacement. His 1961 farewell address seemed a legacy upon his death:
"I beg my church … never to surrender to the powers of this world. I pray that God may keep the Church free from the temptation to succumb to the spirit of agitation and propaganda which rages all round it."
Satanic Nuptials
Former carnival worker and burlesque pianist Anton Szander LaVey, now a "high priest of the Devil," made box-office history in San Francisco last month by performing the first Satanist wedding (see editorial, page 30).
Joined in the wedlock "conceived in Hell" were ex-Presbyterian Judith Case, daughter of a leading New York Republican, and Marxist journalist John Raymond, who used to be a Christian Scientist. The altar decoration was red-haired Lois Murgenstrumm, 21, a "witch" who reclined in the nude as a symbol of carnal pleasure. LaVey was outfitted in cape and horns.
Although some guests puffed marijuana, the chemical theme was more important at an earlier Bay epic in which the couple took 250 micrograms of LSD each before the ceremony because, the groom said, "People who are really where they are, who are already there, are that much more there with LSD." The Rev. William L. Dunahoe of Oakland's unorthodox Church of the Brotherhood of the Way asked, "Do you love each other for the foreseeable future?" and intoned, "O.K. You're married."
Cdgm Back On The Budget
The Child Development Group of Mississippi, an anti-poverty project dear to the heart of America's ecumenical churchmen, is getting $4.9 million in federal funds for the current fiscal year. Another $3 million is being promised next year. Government officials announced formally the first grant in late January following a tentative agreement several weeks before. The CDGM program was in jeopardy for a time following charges of irregularities. Aid is contingent upon the United Presbyterian Board of National Missions assuming full financial responsibility for CDGM.
Fleeing U. S. 'Persecution'
Unless the Supreme Court acts, many of America's 50,000 Amish may migrate to other countries rather than give in to such pressures as Viet Nam draft calls and compulsory attendance at modern high schools.
The National Committee on Amish Religious Freedom soon will ask the high court to overrule the Kansas Supreme Court, which upheld fines and jail sentences against Amish parents who refused to send their children to a public high school.
Support for the appeal has materialized quickly. Dean M. Kelley, executive director of the Commission on Religious Liberty, National Council of Churches, has joined the Amish defense committee, and the American Civil Liberties Union has offered help. An Amish defense fund has drawn more than $5,000.
Members of one sect of "Plain People," the "Chapman" Mennonites, are moving en masse from Pennsylvania to British Honduras this year. Twenty families have already started farms in the Central American country, and forty more are selling their homes to join the migration. One of their leaders, Martin Weaver, said the move was a result of "a combination of the war and the school situation. Many of our younger members feel they can no longer practice our faith in the United States of America."
Most draft boards are willing to classify members of the historic peace sects as conscientious objectors, but they refuse them farming deferments and order them to duty in alternate service programs, particularly in state mental hospitals. There, Amish bishops complain, the young men are forced to use trucks, electric lights, and other modern conveniences they eschew at home. As draft quotas have increased because of the Viet Nam war, more and more Amish have been required to spend two years of service in the outside world.
A far more serious threat, Amish leaders feel, is the continuing effort of professional educators to force the Plain sects either to send their children to modern schools or to have their sectarian schools staffed by teachers from the outside world.
Kansas requires teachers to have degrees from accredited colleges. Many Amish rural schools are taught by schoolmarms who have only an eighth-grade education, although they take pride in demonstrating that their children accomplish more in basic skills than students in modern schools. Some Amish compromise by hiring teachers who have graduated from colleges run by more liberal Mennonites, such as Goshen in Indiana and Eastern Mennonite in Virginia. But this doesn't always satisfy state authorities, nor does it resolve the problem of what to do after the eighth grade.
Some Amish bishops have decided that a suit in defense of individual rights to preserve their way of life is different from a lawsuit for civil damages and thus have agreed to cooperate in the upcoming legal battle. They will not be direct parties to the action, however.
The elders seek to shield their children from the twentieth-century environment pressing in on them and to maintain an ancient way of life that forbids the use of modern conveniences and all worldly amusements, such as television and movies.
British Honduras, eager to improve its agricultural production, has told emigrants they will face no military draft, can have whatever schools they want without government interference, and can live in isolation from the modern world.
But the United States has been a good home for the conservative Mennonites, and the prospect of mass migration is painful. They would prefer to retain their present settlements in areas marked by good fields, well-kept homes, a complete absence of crime, and signs warning motorists to watch for slow-moving horse-drawn vehicles.
An obvious disadvantage of the Honduras move is the conflict between the tropical climate and the head-to-foot black garb of the Plain People. Mennonite colonies were planted in Mexico and elsewhere in Latin America over recent decades, and serious hardship resulted. Several colonies in Mexico were abandoned because of droughts. Most of the previous Latin American settlements were established by Russians who fled to escape the Czar and, later, the Communists.
Some U. S. Amish are considering a move to British Columbia, Canada, where the government is seeking settlers for virgin lands opened by new roads for the first time.
It would be ironic if thousands of Amish refugees were to flee the United States 225 years after William Penn's famous invitation to persecuted European Anabaptists to settle in Pennsylvania.
GLENN D. EVERETT
Have something to add about this? See something we missed? Share your feedback here.
Our digital archives are a work in progress. Let us know if corrections need to be made.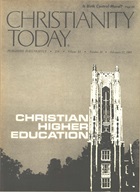 This article is from the February 17 1967 issue.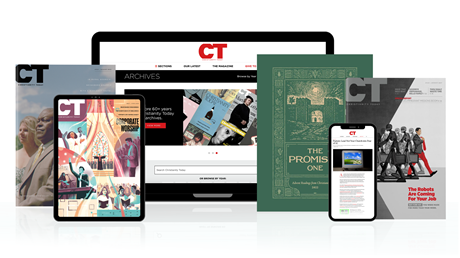 Subscribe to Christianity Today and get access to this article plus 65+ years of archives.
Home delivery of CT magazine
Complete access to articles on ChristianityToday.com
Over 120 years of magazine archives plus full access to all of CT's online archives
Subscribe Now
Clergy Mobilize Anti-War Movement
Clergy Mobilize Anti-War Movement