What we see in Cuba is thoroughgoing Marxism that accentuates the gulf between Christianity and atheism
Some months ago in this journal I suggested that it was the silences of the World Council of Churches that were most eloquent today. Now I must partially revise this viewpoint because of the arrival from Geneva of an Ecumenical Press Service handout. It is a report by Mr. C. I. Itty, associate secretary of the WCC Department on Laity, on his recent visit to Cuba. Having made a similar trip just after Mr. Itty (see CHRISTIANITY TODAY, Jan. 6, p. 34), I find his account highly selective and not a little misleading.
Do not misunderstand me; I do not question Mr. Itty's integrity. In regard to Cuba, however, ecumenical officials are committed to following a certain procedure which ensures that their ministerial hosts in that country are those who in some degree have come to terms with things as they are—and are concerned to exhibit the regime's most favorable aspects. This is not speculation on my part but a bald statement of fact capable of prompt substantiation.
It is easy to blame the Cuban Church's present plight (as one American religious periodical has done) on the pietistic theology that in the past made that church's main function the care of members' souls, with little or no concern about social conditions. Yet this is not merely an unhappily worded criticism but also a tempting diversion that misses the whole point. Salutary as it is for evangelicals to acquire a social conscience (we've had a blind spot here in Britain for eighty years or so, but we're realizing it now), its acquisition does not reconcile them to a godless regime.
Let us make no mistake about one thing: However true it may be that in some Eastern European countries Communists are losing their faith, what we see in Cuba is thoroughgoing Marxism that accentuates the great gulf fixed between Christianity and atheism. It highlights also the intolerable predicament confronting Christians who, though they acknowledge the vast social improvements since Batista's day, do not fall into the trap of failing to see that the opposite of what is wrong might be wrong too. Both atheistic Marxism and evangelical Christianity lay claim to the whole man, and we only delude ourselves and misunderstand both claims if we think in terms of compromise and of serving two masters.
Eight years ago, when Castro promised "truly honest" elections within a year, "full and untrammeled" freedom of information and political activity, and much more besides, many of us in the Western world looked for a new day in the Caribbean republic. Cuban Christians shared in the optimism.
It proved to be a false dawn—the sort that made Wordsworth rhapsodize at first over the French Revolution. Those who overthrew Batista to bring freedom to Cuba were defeated by those who overthrew Batista to bring Cuba to Communism. Fidel Castro Ruiz, doctor of law, chose Marxism and in its name transformed the "Pearl of the Antilles" into a police state that laughs at human and civil rights. Whatever benefit this regime might have brought to Cuba, Adlai Stevenson told the United Nations Security Council, "has long since been canceled out by the firing squads, the drumhead executions, the hunger and misery, the suppression of civil and political and cultural freedoms."
Do Cuban Christians in fact have freedom of worship? Are they free of persecution? Yes, said Mr. Itty two months ago. Yes, said Dr. John Mackay after a visit to Cuba three or four years ago. My own experience and research reveals a different answer. The following incidents are typical of many recorded by Cuban Christians in recent years:
A Baptist woman died in a southern coastal town. At the funeral service the pastor told how all the efforts made by science had availed nothing and went on to point out that we all have to go through the same experience and must prepare for the hereafter. He was promptly arrested and charged with combatting the twin pillars of the regime: science and materialism.
An official radio station announced the detention of an Apostolic Church of God pastor. Among the charges against him were murder and exploitation: murder, because he had prayed on behalf of two sick people who later died; exploitation, because he had exhorted church members to give the tithe to the Lord.
A mob invaded the Presbyterian church during worship in a provincial capital, screaming "Lenin, yes; Christ, no!" There is no such thing in Cuba as an unorganized mob.
Prostestant ministers have spent up to three years in a labor camp as an option to military service. Some of them have been well above military age. In the twelve months that followed the intensifying of this campaign in November, 1965, at least 100 pastors and seminarians were sent to these "camps of re-education," where they work from sunrise to sunset.
The object of all this was made clear by a spokesman of the Ministry of the Interior when protests were made about the closing of many churches. "When the present generation of believers dies," said the official, "the churches will disappear forever." Evangelical sources on the island confirm, however, that most young Christians, subjected as they are to a highly intensive indoctrination program, are standing firm and finding that God is able to give much more than the world can take away. I must not cite more specific facts, for understandable reasons.
This is why I found Mr. Itty's report so disturbing, particularly when in the face of the "reality of the situation" any supposed conciliatory gesture on the part of the Castro government is played up. "In one case the government provided labor for the construction of a new rural church building," says the press release. Let no one be misled by this ingenuous invitation to rejoice: even a brief stay in Cuba will disclose pastors acceptable to the regime and church buildings used for other purposes than the preaching of Jesus Christ and him crucified.
We who have not "walked a mile in their moccasins" should be wary of condemning such conformists without praying for them just as much as we do for our persecuted brethren in Cuba. If ecumenical myopia denies the existence of the latter category, this might be regarded as a summons to extend our prayers to the Ecumenical Press Service. Which, come to think of it, does need our prayers!
Have something to add about this? See something we missed? Share your feedback here.
Our digital archives are a work in progress. Let us know if corrections need to be made.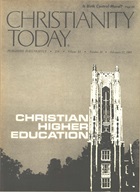 This article is from the February 17 1967 issue.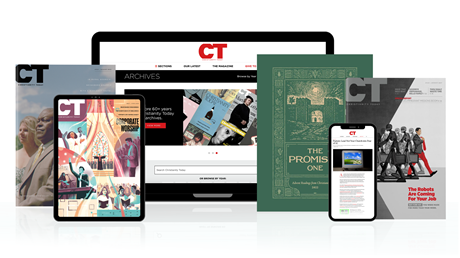 Subscribe to Christianity Today and get access to this article plus 65+ years of archives.
Home delivery of CT magazine
Complete access to articles on ChristianityToday.com
Over 120 years of magazine archives plus full access to all of CT's online archives
Subscribe Now
Cuba Revisited
Cuba Revisited