Rebellion, not obedience, is characteristic of our jet-age generation. This spirit is evident in our art, literature, and morals, in the revolt against law and authority, in the talk of the death of God. To be honest, even the most sincere Christian would have to admit that the word "obedience" irritates just a little. After all, he might be tempted to think, isn't obedience an Old Testament teaching that has been superseded by a new relationship based on faith?
No one questions the emphasis on obedience in the Old Testament. Its teaching on the matter can be summarized: "Obey and you will be blessed. Disobey and you will be cursed" (cf. Deut. 11:26–28). Although sacrifices were important to the Israelites, the prophets continually reminded the people that "to obey is better than sacrifice" (1 Sam. 15:22).
Hearing the word of God is the basis for obedience in the Old Testament. In fact, hearing and obeying were so closely related that the Hebrew language uses the same word to convey both ideas. James Smart has observed that the verb "to hear" in Hebrew "significantly denotes not any passive receiving of words into the mind but the response of a man's whole being" (The Old Testament in Dialogue with Modern Man, Westminster, 1964, p. 11). The Israelite needed no psychological or philosophical explanation for the doctrine of obedience; for him, hearing the word of God was tantamount to obeying it.
Someone has observed that Israel was in the kindergarten stage of religious experience. Since God had to deal with his people as with children, there was special emphasis on obedience. A child who refuses to obey parents and teachers never learns as rapidly as one who listens carefully and then tries to carry out the instructions. A child who refuses to learn the multiplication tables is not likely to become a mathematician; a seminary student who refuses to master Greek and Hebrew paradigms is not likely to become a Bible linguist. Israel's story has often been called a "history of failure" because the people disobeyed God and thus thwarted his plan to bless the nation and use it as he desired.
Anne Sullivan very quickly learned the importance of obedience when she began to teach Helen Keller, who was then about six years old. Said Miss Sullivan to a friend, "I saw clearly that it was useless to try to teach her language or anything else until she learned to obey me. I have thought about it a great deal, and the more I think the more certain I am that obedience is the gateway through which knowledge, yes, and love, too, enter the mind of a child" (Helen Keller, The Story of My Life, Dell, 1961, p. 265).
One might be tempted to think Miss Sullivan mixed the order of her words and really meant to say, "Love is the gateway through which knowledge and obedience enter the mind of the child." The more carefully one considers this teacher's words, however, the more one realizes that she expressed a profound truth, a truth significant not only for children but everyone else.
If we apply this observation to Israel, we can readily see why obedience is emphasized so strongly in the Old Testament. Israel could not really know or love God until it learned to obey him.
Obedience is also emphasized in the New Testament. That grace has taken the place of law does not mean that disobedience has replaced obedience. Jesus summarized the hundreds of laws that Israelites were required to obey into two simple commandments: "Thou shalt love the Lord thy God.… Thou shalt love thy neighbor …" (Matt. 22:37–39). He did not supersede God's laws; rather, he clarified and simplified them.
Love is a distinctive emphasis of the New Testament, but Jesus links it inseparably to obedience. We read, "He that hath my commandments, and keepeth them, he it is that loveth me" (John 14:21a); "not every one that saith unto me, Lord, Lord, shall enter into the kingdom of heaven; but he that doeth the will of my Father which is in heaven" (Matt. 7:21); "if a man love me, he will keep my words" (John 14:23a). Jesus makes it clear that love is demonstrated by obedience.
His own obedience is expressed in Philippians 2:8: "… he humbled himself, and became obedient unto death.…" That this passage links humility and obedience is significant; obedience, whether divine or human, requires self-negation.
If we are completely honest, we will admit that obedience is the biblical doctrine most difficult to put into practice. We preach, teach, give a tithe or more, go to the mission field, may even be willing to die for the faith; but how many of us will at the end of this life be able to say: "I led every thought into captivity to the obedience of Christ" (cf. 2 Cor. 10:5)? Total surrender is often talked about, but it is far easier to preach than to practice.
To obey God, man must step down from the throne of self and permit God to take his rightful place as Lord. But submission to another is contrary to man's nature. "I am the master of my fate," he likes to say. "I am the captain of my soul." Paul insists in Romans 6, however, that one who thinks this deludes himself. No one is really his own master. He is the servant either of obedience unto righteousness or of sin unto death (Rom. 6:16).
The doctrine of obedience can shed a great deal of light on some of man's most pressing problems. Human suffering, for example, especially the suffering of Christians, has always been among the most enigmatic facts of our experience. It can be partially understood in relation to the doctrine of obedience. Although Hebrews 5:8 ("Though he were a Son, yet learned he obedience by the things which he suffered") can never be understood fully, it does cause us to realize that we cannot expect any better treatment in this world than our Lord received. Some of us do not learn obedience unless we suffer, whether physically, mentally, or spiritually. If suffering produces obedience and if obedience is the gateway to knowledge and love (as observed by Anne Sullivan and demonstrated in the history of Israel), then trials can be the means of spiritual growth.
The doctrine of obedience also is related to the breakdown of modern family life. Do not most problems in the home stem from lack of obedience to responsibility? Family responsibility is summarized in the New Testament. The husband is to love his wife as Christ loved the church (Eph. 5:25). The wife is to be submissive to her husband (Eph. 5:22; Tit. 2:5). Children are to obey their parents (Eph. 6:1). And parents are to avoid unreasonableness in their demands upon their children (Eph. 6:4). If each family member fulfilled his obligations in the spirit of these verses, problems in the home would largely disappear.
The alarming statistical decrease in conversions in recent years is partly explained by the lessened insistence upon obedience of children in the home. A well-known evangelist has pointed out that it is very difficult to win to Christ people who as children never learned obedience. If a person does not respect his earthly parents, how much more difficult it is for him to obey the Father in heaven. Parents who teach their children the importance of obedience are preparing them for salvation.
The doctrine of obedience can speak also to the Church today, which is charged with being irrelevant and no longer entitled to leadership. Some say that the Church's primary need is guidance. But an even greater need is obedience—obedience simply to what we already know we ought to do.
Against the background of the riots and destruction that have convulsed our nation in recent months, it is well to recall that the New Testament emphasizes obedience to constituted authority (Rom. 13). The civilizations that have grown and prospered are those that have developed an elevated concept of law and order. When the people of a nation lose respect for its laws, when they take the law into their own hands, the result is always decadence and ultimate downfall.
Some think that to obey is to lose personal liberty. Actually, however, man achieves true liberty only through obedience—obedience to God. The angry young man, the rebel, the non-conformist, never really finds happiness. The only one who achieves that elusive goal of inner peace is the one who accepts the invitation of Jesus to put on his yoke, a yoke that he promises is easy and not burdensome (Matt. 11:28–30). The image of Christ is formed in the one who submits himself to Christ and obeys him.
Does this mean the Christian is to be a passive, weak milquetoast? Not at all. In fact, the Christian is the only one who has the right to be a rebel—not a rebel against God, as some confused contemporary theologians advocate, but a rebel against man and the world. Peter summed up the true spirit of Christian rebellion in Acts 5:29: "We ought to obey God rather than men." Our generation tends to think that social and economic revolution is an invention of this century; it fails to realize that Christianity, which deals with the source of the ills that plague society—namely, the human heart—has always been the greatest revolutionary movement of all.
Obedience to Christ is the clearest expression of confidence in him. A person who says he has faith in Christ proves or disproves his words by his obedience or lack of it. To refuse to obey a request, whether of a friend, a parent, or someone in authority, is to say that we lack confidence in that person. The youngest child often learns more rapidly than his brothers and sisters. Why? Because of his confidence in them. He believes that what they do is right and good, and so imitates them readily. He who obeys God's commandments demonstrates his confidence in God.
The neglected doctrine of obedience is contrary to the spirit of the times. Nevertheless it is a biblical emphasis, and it needs to be restored in our teaching and practice.
Milton D. Hunnex is professor and head of the department of philosophy at Willamette University, Salem, Oregon. He received the B.A. and M.A. degrees from the University of Redlands and the Ph.D. in the Inter-collegiate Program in Graduate Studies, Claremont, California. He is author of "Philosophies and Philosophers."
Have something to add about this? See something we missed? Share your feedback here.
Our digital archives are a work in progress. Let us know if corrections need to be made.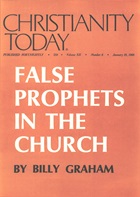 This article is from the January 19 1968 issue.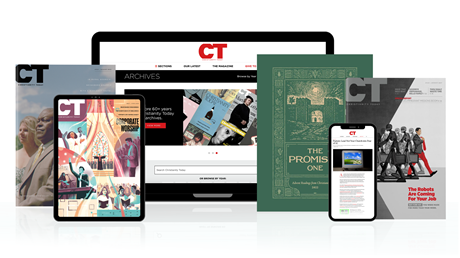 Annual & Monthly subscriptions available.
Print & Digital Issues of CT magazine
Complete access to every article on ChristianityToday.com
Unlimited access to 65+ years of CT's online archives
Member-only special issues
Subscribe
Obedience—A Neglected Doctrine
Obedience—A Neglected Doctrine