Recently i was the guest in a home where there are three children, ranging in age from six to eleven. These children are blessed with parents who devote a great deal of time to them, who are interested in all their friends and their school activities, and who take every possible occasion for short trips together, picnics, and other little things in which children delight. These children are secure, know they are loved, and are as happy as any I have ever seen.
But these devoted parents have also demanded and received obedience from their children. There is never any argument when they tell a child to do something, only the expectation that the command will be obeyed without question. Corporal punishment, though rare, is applied without hesitation if necessary. The parents recognize the truth found in the Book of Proverbs: "Folly is bound up in the heart of a child, but the rod of discipline drives it far from him" (22:15).
America is suffering from a generation of permissive parents who, by not requiring obedience from children, have produced teen-agers and young adults with little respect for either God or man. These undisciplined young people are proving themselves a disruptive force on many school campuses, and they are a source of embarrassment and great concern to the nation. Although they are only a small minority, they are jeopardizing the entire structure of society.
Unfortunately, permissiveness is not confined to the home; it has also infected the attitudes of some who have been given the authority and power to control lawlessness. The failure of police officials to enforce law strictly during the April riots in Washington, so that in numerous cases looting continued unhindered, is a case in point. Moreover, stern measures taken by police in Miami and Chicago brought words of severe condemnation upon those who insisted that law and order must be maintained.
In past generations the Christian home was the bulwark of the nation. There children were cherished, trained, and required to be obedient to parental authority. Have we drifted so far the other way that the future is hopeless? No, not if we are prepared to take a firm stand in training our children as they should be trained, rather than leaving them to their own devices.
In bringing up children according to God's precepts there is no room for harshness; the Bible clearly warns against this attitude. After Paul has admonished children in Ephesians 6 ("Children, obey your parents in the Lord, for this is right. 'Honor your father and mother … that it may be well with you and that you may live long on the earth' "), he immediately speaks to parents: "And now a word to you parents. Don't keep on scolding and nagging your children, making them angry and resentful. But bring them up with the loving discipline the Lord himself approves, with suggestions and godly advice" (v. 4, "Living Letters" translation).
How can parents determine how to train their children rightly? Children can be brought up "in the discipline and instruction of the Lord" only when parents recognize the Bible as the ultimate source of reference for life. And coupled with obedient faith in God's clearly revealed truth parents must have a yearning love that softens discipline and illumines instruction, a love that the child can sense. This love is a gracious gift of the Holy Spirit.
Let no one say that the Ten Commandments are "no longer relevant" for child-rearing today. In them one finds God's moral law, which speaks precisely to us and the problems we face in a world that grows steadily more pagan. Nor is there any irrelevance in the great Bible stories, which children need to know and ponder. The story of David and Goliath, for instance, carries a compelling message of faith in God.
Give the Bible its rightful place in your home. It is from Scripture that children will learn about good and evil, right and wrong, God and Satan, Christ and redemption, heaven and hell. There they will find moral and spiritual standards on which to base convictions that will last them through life.
The Bible is plain in its teaching about morality and immorality, about purity and impurity, about honesty and dishonesty. When biblical standards are given their rightful place in the training of children as well as in the behavior of parents, one may be sure that the foundation for a Christian home has been laid.
The permissive parent and his opposite, the harsh parent, can look forward to a day when their failures will rise up to smite them. Some time ago a young woman was murdered in sordid surroundings of her own choosing. Confronted with the tragedy, the grieving parents said in bewilderment, "We gave her everything she wanted"—not realizing that this itself might have been part of the cause of their sorrow.
Obviously there can be no Christian home without faith in God and in his Son. In this faith there must be evident a priority. God must come first in everything.
And because God comes first, prayer must be given its rightful place—unceasing, importunate prayer for the children and parents alike. Prayer is necessary for guidance in decision-making, not only for the seemingly "big" problems but also for the routine tasks out of which many lifelong practices and opinions proceed.
A home of stern discipline and required obedience should be a place of obvious love—love for God, of parents for each other, of parents for children, and of children for parents.
Children are amazingly astute. They can sense what parents want for them above all else. They also know whether parents are requiring of them moral and spiritual standards that they themselves do not practice. How greatly parents need the presence of the living Christ in their own lives! The greatest heritage any child can receive is the privilege of being raised in a godly home where Christ is supreme.
In a day when permissiveness has spread from careless homes into the life of our nation, even infesting the area of judicial procedures, it is the duty of every Christian to pray for a reversal of the trend. At the same time he should be setting an example of right living that can carry weight far beyond the confines of his home.
Permissiveness and disobedience breed unhappiness for all concerned, perhaps more for children and young people than we dream. Many disobedient and lawless acts are actually pleas for strict discipline.
Parental authority is a responsibility ordained by God, one for which he will give the necessary wisdom and strength. In its right exercise there is blessing for all concerned.
On the other hand, permissiveness breeds lawlessness, with tragic results for all concerned.
The wise will take heed to these words from the fifteenth chapter of First Samuel:
"Behold, to obey is better than sacrifice,
and to hearken than the fat of rams.
For rebellion is as the sin of divination,
and stubbornness is as iniquity and idolatry."
Have something to add about this? See something we missed? Share your feedback here.
Our digital archives are a work in progress. Let us know if corrections need to be made.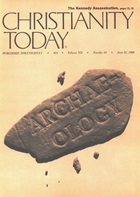 This article is from the June 21 1968 issue.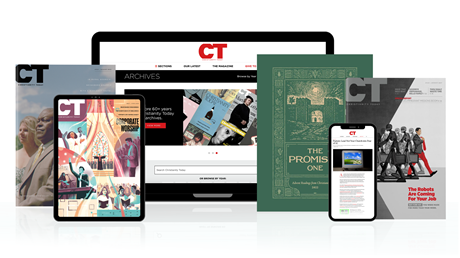 Annual & Monthly subscriptions available.
Print & Digital Issues of CT magazine
Complete access to every article on ChristianityToday.com
Unlimited access to 65+ years of CT's online archives
Member-only special issues
Subscribe
Discipline vs. Permissiveness
Discipline vs. Permissiveness