In Singapore this year, November 5 to 13, the Asian-South Pacific Congress on Evangelism will emerge as the first regional follow-up to the 1966 World Congress on Evangelism, held in Berlin.
Why did Billy Graham and other initiators select Asia for this first regional evangelism congress? A number of reasons are apparent:
1. Asian delegates to the World Congress on Evangelism expressed their desire to have a regional congress. Since then the desire has grown among church leaders throughout Asia.
2. Three-fourths of the world's population is in Asia. To the concerned Christian, this means above all that the Christian community in Asia is faced with the greatest missionary challenge of today. "Christ Seeks Asia"—this is the theme of the November congress. The Rt. Rev. Dr. Chandu Ray of Pakistan, one of the congress planners, has said: "In Berlin the dominant feeling was unity in the task of evangelism.… We cannot postpone the translation of the Berlin aims."
Of special note is the rapidly burgeoning youth population. Recent statistics show that nearly 80 per cent of the people from as far west as Pakistan to Japan in the east are under forty. This region of very old cultures has become phenomenally young. In 1980, according to current projections, Asian countries, excluding mainland China and Japan, will have 513 million young people between the ages of six and twenty-one. Many will not be in school and will not have jobs.
Behind these statistics is the reality of a troubled generation, ill equipped for the exceedingly competitive world it faces. Talks by politicians, parents, educators, and the young on the prospects of Asia's youth throb with exasperation. There is the vision, apocalyptic almost, of anguished youth rising in protest, feeling bitterly that they have been let down.
Indonesian students who helped dethrone Sukarno were not merely making a political gesture. They were reacting to a leadership that had failed to lay the foundations for a good society. Calcutta students on the rampage were likewise rebelling against an unpromising future. The Red Guard type of movement has meaning for the restive, deprived young.
The fears of these young people are justified. Despite impressive gains, Asia's struggle for survival is still acute. Development programs appear to be acts of desperation by nations hopelessly in hock and facing mounting pressures from populations that are increasing at an alarming 2.5 to 3 per cent annually.
In a revealing analysis the Economic Commission for Asia and the Far East notes:
The rates of growth of gross national product do not compare unfavorably with those of Australia, New Zealand, France, the United States. Rates of population growth are, however, very much higher in the developing countries. As a result, rates of growth of per-capita gross national product in the developing countries are low, being less than 2 per cent in many countries. The 1960 per-capita income in the Far East was only 3 per cent of that in North America and 6 per cent of that in all developed market economies.
United Nations Secretary-General U Thant has expressed the challenge of what he calls "tomorrow's generation" in Asia. "We used to talk of planning 'for the coming generation,' " he said. "Now we have to realize that this generation is here already, all around us, only waiting to realize its potential—millions upon millions of young people who can be the hope of Asia, if we plan and work together intensively to make that hope a reality."
3. The countries in the South Pacific and those "down under" are essentially a part of Asia. Although geographically the islands of the South Pacific may be separated from mainland Asia by miles of seas, yet their present life and future and that of Asia are unavoidably linked.
Take Guam, for instance, an island that stands at the crossroads of the Pacific. Historians claim that its original inhabitants came from Southeast Asia a good 3,000 years ago, and many observers still see a resemblance in features and language between Guam's Chamorros and the Malays. These close racial ties have led to various areas of partnership. Many of Guam's workers come from various countries in mainland Asia; in fact, Guam has done much to remedy the problem of unemployment among some of her Malay and Polynesian neighbors.
This linking between Asia and her Pacific neighbors is seen also in Australia and the islands "down under." Despite its strong Western tradition, Australia is geographically linked to the Asian mainland, and economic forces are making this relationship increasingly more significant. Developments in the European Economic Community and Britain's bid to join it, make it likely that much of Australia's future business expansion will have to be in Asia. Australians realize that the continuing growth of their national economy is tied to the economic health and stability of their neighbors.
And, on the other hand, Asian leaders realize that much of their future will be linked with that of their relatively young but highly successful neighbor. In a region of faltering economies, of scarce capital, skills, and raw materials, both Australia and Japan will be challenged to help Asia become economically viable and politically stable. For Asia, almost aggressive in its opposition to Western domination, Australia offers a possibility of friendship and support that will not offend most sensitive nationalist-oriented regimes.
It is against this background, then, in a region once said to have "unlimited impossibilities," that some 800 church leaders and laymen from about twenty-five nations will converge at the Singapore Conference Hall in November.
Why the Asian-South Pacific Congress? Its planners have answered the question. The congress is to:
Discover ways of implementing the proposals of the 1966 World Congress on Evangelism in our area challenged by an exploding population and social upheaval;
Define biblical evangelism with emphasis on personal conversion that leads to membership and participation in the life and mission of the Church;
Expound the relevance of the Christian evangel and stress the urgency of its proclamation to the two billion people living in this region;
Study the obstacles to evangelism inherent in the diverse cultures of Asia, and to find specialized methods which will effectively overcome them;
Share in discussion the tools and techniques of evangelism which we may successfully employ to cope with our unique problems and opportunities in Asia today, i.e., the growing influence of youth, rapid urbanization, poverty and economic needs, the primary role of the family, etc.;
Evaluate existing evangelistic programs and policies in the light of contemporary conditions, and explore ways of vitalizing the programs and updating the policies;
Summon the Church corporately and its members individually to recognize and accept the priority of evangelism;
Challenge the churches and Christian organizations to a bold cooperative program of evangelism and missionary outreach.
Milton D. Hunnex is professor and head of the department of philosophy at Willamette University, Salem, Oregon. He received the B.A. and M.A. degrees from the University of Redlands and the Ph.D. in the Inter-collegiate Program in Graduate Studies, Claremont, California. He is author of "Philosophies and Philosophers."
Have something to add about this? See something we missed? Share your feedback here.
Our digital archives are a work in progress. Let us know if corrections need to be made.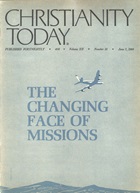 This article is from the June 7 1968 issue.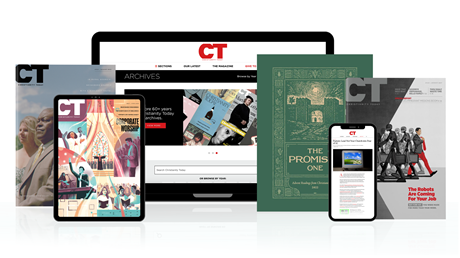 Subscribe to Christianity Today and get access to this article plus 65+ years of archives.
Home delivery of CT magazine
Complete access to articles on ChristianityToday.com
Over 120 years of magazine archives plus full access to all of CT's online archives
Subscribe Now
Why an Asian-South Pacific Congress?
Why an Asian-South Pacific Congress?