Churches, women's organizations, social workers, economic planners, even the government.… Many forces in Kenya have been waiting for a hint from a respectable, indisputably qualified source that polygamy is a social and economic handicap, an undesirable and outdated practice not in the national interest.
And this is precisely the spirit of the report handed President Kenyatta last month by the high-powered Commission on Marriage and Divorce. It was set up eighteen months ago to recommend, as far as practicable, a uniform marriage and divorce law for all Kenyans without discrimination against race, tribe, or religion.
As in most African countries—including those of the Muslim North—Kenya's current statutes are a mixture of European (hence Christian), tribal, Muslim, and Hindu laws. This is why the commission's report will be read with such interest in African capitals, and is probably why it has created such a storm in Kenya.
Polygamy may live on legally in most of Africa for another generation or two. The commission decided that a legal ban on polygamy in any of the African nations at present could cause considerable social disruption without really being effective.
But the commission's specific recommendations give anti-polygamy forces a big advantage over their opponents. The commission—without actually outlawing polygamy—would render it nearly impossible for a man to have more than one wife by:
Giving married women equal legal standing with their husbands. Requiring compulsory registration of all marriages. Demanding in marriage the mutual consent of both—and in some cases, of only—the concerned man and woman. Making adultery and enticement criminal offenses. And granting married women the right to retain, acquire, own, and dispose of property independently.
As expected, Muslims and rural traditionalists received the report with outrage. But opposition to the report is also building up in surprisingly high circles, among some politicians, intellectuals, and even church leaders.
These people caution that the traditional African family was, in comparison to the Western family, more stable, happy, and purposeful. They claim that the report is a treacherous attempt to Westernize the African family structure, and will lead to increased prostitution, illegal marriages, and illegitimate children.
Muslims have concentrated their attacks on Christians, whose views they think dominated the report. "It is all unfair," goes the opposition chorus. "Christians seem to have won here a battle they are losing in their own household." Opponents claim that African realities have forced Christian churches to go soft on polygamy.
This charge is not entirely unfounded. The churches' traditional firm opposition to polygamy seems to have melted away with the growing ferocity of Africa's independent, at times defiant, spirit. Few pastors today assert before their congregations that polygamy is in itself an evil practice, incompatible with Christianity. And most missionaries fear to appear ethnocentric. They have learned to live with it. Consequently many congregations seem not to regard polygamy as an issue demanding their Christian attention. They would probably like to hear a social worker talk about it, but not the pastor.
In fact, some pastors and missionaries have now come out explicitly in favor of polygamy. The most outspoken and prolific writer of this group is Father Eugene Hillman, a Roman Catholic missionary in Tanzania. In his latest book, The Wider Ecumenism, which hit the East African market just in time for the polygamy controversy, Hillman argues that poygamy was "clearly permitted by God under the old covenant," and is nowhere forbidden in the New Testament. He says polygamy should be considered "morally acceptable" under the African socio-economic and cultural circumstances.
The argument is difficult to understand, because socio-economic circumstances conducive to polygamy are now long gone. In the old days there was always a surplus of women. Men died in incessant tribal wars, in dangerous hunting expeditions, and in daring undertakings to prove themselves worthy of marriage. This surplus of women understandably created social problems whose best solution was seen to be the practice of polygamy. In those days, marrying many wives was also a passport to wealth, since, while the men fought wars, the women carried out most of the economic activities.
These conditions have now largely disappeared. Rising living standards, the heavy cost of rearing children, the necessity of moving from town to town and living at times in rented houses, all make polygamy a great economic burden. And there are no longer very many excess women in Africa. (In Kenya in 1962, there were an estimated 97 men to every 100 women.)
Why then should Hillman defend polygamy at all? He will please some, particularly intellectuals who have been pressing the Church to admit publicly its western ethnocentricity, and to declare that the idea of monogamy as the Christian ideal was only a part of western cultural imperialism that the Church has been blindly and loyally propagating. But all that these intellectuals had hoped for was a vindication of the practice, not its re-establishment. They may secretly regard Hillman's gleeful advocacy of polygamy as a rather piteous lack of insight into current and bigger realities of Africa.
Some of the breakaway Christian sects will be unqualifiedly happy with Hillman's new book. Already the sects provide sanctuary for polygamists who, at last, feel warmly and fully accepted, even needed (if only to boost numbers.) The tendency has been for potential polygamists—those who have barren wives and want to marry second wives, or whose brothers are dead and feel social pressure to take the widows into their houses—to leave the churches and join the more submissive sects.
Most mainstream churches accept converts who are polygamists. But generally they don't allow their converts to become polygamists after joining. When the polygamists feel out of place in the churches, they join the exodus into the sects.
Some of the churches are responding to this new challenge by stepping up their family-guidance programs. They also work closely with social organizations, family-planners, social workers, and governments in a new thrust of their age-old effort to bring about responsible and practical social reforms that will enable their members to live meaningfully and usefully within the rapidly changing social structures of today's Africa.
Have something to add about this? See something we missed? Share your feedback here.
Our digital archives are a work in progress. Let us know if corrections need to be made.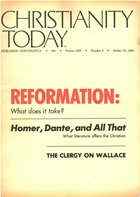 This article is from the October 25 1968 issue.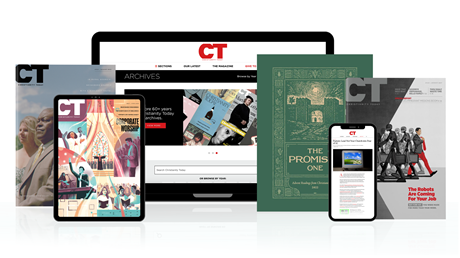 Annual & Monthly subscriptions available.
Print & Digital Issues of CT magazine
Complete access to every article on ChristianityToday.com
Unlimited access to 65+ years of CT's online archives
Member-only special issues
Subscribe
Blue-Ribbon Panel Attacks Africa's Waning Polygamy
Blue-Ribbon Panel Attacks Africa's Waning Polygamy