The background of the Gospel of Jesus Christ, the basis on which it must be preached, and the realities that must be faced are: the sinfulness and hardness of men's hearts, the infinite love, patience, fairness, and mercy of God; and the certainty and severity of his judgment.
This is not a harsh analysis; it is a true one. There is nothing harsh in God's offer of cleansing and salvation to "whosoever will." There is nothing harsh about his plea, "Turn to me and be saved, all the ends of the earth! For I am God, and there is no other" (Isa. 45:22). There is no harshness in our Lord's loving appeal, "Come to me … and I will give you rest" (Matt. 11:28). There is nothing but patient, loving yearning in Jesus' words, "Behold, I stand at the door and knock" (Rev. 3:20).
No, the problem is not that we are dealing with a harsh and unloving God, but that men have hard hearts, hardened by sin.
What I write applies to all of mankind, but it applies with added force to America because of our historical background, with the spiritual light shed abroad in our land from the very first, as well as the material blessings with which God has so richly endowed us, and the unprecedented privileges and opportunities that surround us on every hand.
Our hearts are hardened by unbelief, by disobedience, by willful sinning against the light, by hypocrisy, and, within the Church, by the substitution of man-made religions for the Christian faith.
In a very real sense we have become hardened against the one and only thing that can deliver us from the wrath to come. We have hardened our hearts against the truth "that Christ died for our sins in accordance with the scriptures, that he was buried, that he was raised on the third day in accordance with the scriptures" (1 Cor. 15:3, 4). We have substituted for the righteousness of God in Christ a righteousness of our own that is like filthy rags.
But in spite of these attitudes of heart, we find ourselves confronted with God's infinite patience, love, fairness, and mercy. He is "merciful and gracious, slow to anger and abounding in steadfast love" (Ps. 103:8). He is patiently waiting, "forbearing toward you, not wishing that any should perish, but that all should reach repentance" (2 Peter 3:9).
God has revealed his holy standards, and he patiently waits for men to accept them rather than the sin-tarnished standards of the world. He took the ultimate step to save us from our folly by sending his only Son to bear the guilt and penalty. He sent his Spirit to woo us and to live in our hearts, and he has given us his written Word for our instruction. All around us we have the evidences of his creative and sustaining wisdom and power. He has never left himself without a witness, and, as no other people on earth, we can hear the gospel message through multiplied means. We have, too, the witness of the Church universal, the company of believers.
God's love and patience are seen in his repeated warnings of the disaster that is inevitable without him. By experience we know that we have only ourselves to blame if we disregard the signs along our highways and find ourselves involved in tragedy. How much more should we listen to God's warnings!
This theme of warning is found all through the Bible. A warning shows fairness in telling what lies ahead. Implicit in every warning is an alternative and in the multiplied warnings God has given us lie the alternatives of spiritual life or death.
God has exercised great patience in the face of man's hardness of heart and continues to do so. We still live in that day when we can either reject him or receive Christ and what he has done for us. Today he warns, and warns, and warns, but he will not always warn.
Looming on the horizon is the certainty of God's judgment on sin and on unrepentant sinners. If America continues to follow its present course, the nation is sure to find itself under the inexorable judgment of a holy God whom it has ignored, rejected, and defied. "Do not be deceived; God is not mocked, for whatever a man sows, that he will also reap. For he who sows to his own flesh will from the flesh reap corruption; but he who sows to the Spirit will from the Spirit reap eternal life" (Gal. 6:7, 8). Surely this admonition applies both to individuals and to nations.
Read today's newspapers and magazines; note what people are reading and watching; look at our colleges and universities and on our streets: you will find a nation obsessed with sex, money, possessions, and knowledge, without the wisdom which comes from God. And out of this "culture" that no longer gives God his rightful place come mobs, demonstrations, violence, destruction of property. The words of Scripture, "You shall not follow a multitude to do evil" (Exod. 23:2), are unknown. Because of the willful ignorance or open rebellion of a godless majority, America teeters on the brink of a devastating revolution—God's judgment on a people who have "In God we trust" on their currency but not in their hearts!
Confronted with the hardness of men's hearts, the loving patience of God, and the certainty of coming judgment, what shall the Christian do?
The Christian must be prepared to take ridicule and persecution. He must recognize that, by God's grace, he is different from the world, and he must stay that way.
The Christian must, as the Apostle Paul said to Timothy, "never lose [his] sense of urgency, in season or out of season" (2 Tim. 4:2, Phillips), and he must face the fact that, for many, the time has already come when they will no longer "endure sound teaching, but having itching ears they will accumulate for themselves teachers to suit their own likings, and will turn away from listening to the truth and wander into myths" (2 Tim. 4:3, 4).
Above all, the Christian must live very close to his Lord by making full use of the means of grace God has provided—prayer, the study of God's Word, and daily application of what he has learned from him.
A Christian must endure; he must learn to "take his share of suffering as a good soldier of Jesus Christ" (2 Tim. 2:3). He must learn the difference between "involvement" in the world for Christ's sake and entanglement in the ways of the world by Satan's power. He must take to heart the Apostle Paul's admonition," … be blameless and innocent, children of God without blemish in the midst of a crooked and perverse generation, among whom you shine as lights in the world" (Phil. 2:15, 16).
L. NELSON BELL
Have something to add about this? See something we missed? Share your feedback here.
Our digital archives are a work in progress. Let us know if corrections need to be made.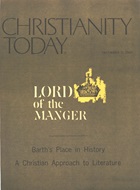 This article is from the December 5 1969 issue.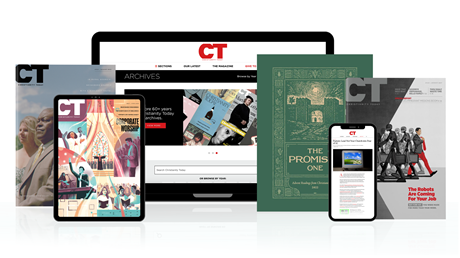 Annual & Monthly subscriptions available.
Print & Digital Issues of CT magazine
Complete access to every article on ChristianityToday.com
Unlimited access to 65+ years of CT's online archives
Member-only special issues
Subscribe
Realities
Realities